Trump Flips On Putin's 'Incredible Offer' After Senate Pushes Back, 98-0
@KailiJoy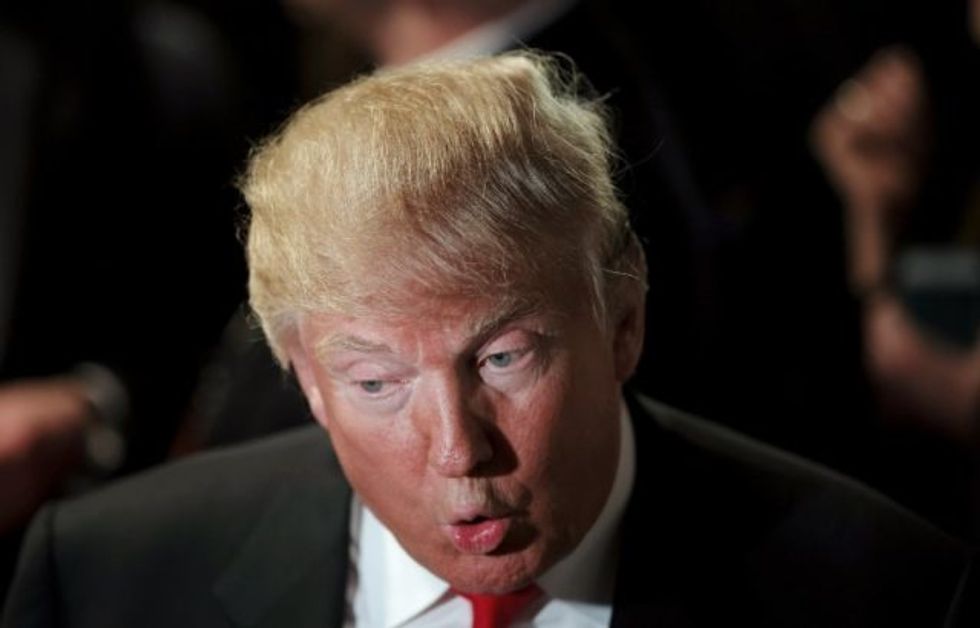 Reprinted with permission from Shareblue.
Trump horrified the country when he said he was considering Russian dictator Vladimir Putin's request for Trump to hand over top U.S. diplomats for interrogation.
Now the White House is belatedly saying Trump "disagrees" with it.
"It is a proposal that was made in sincerity by President Putin, but President Trump disagrees with it," White House press secretary Sarah Huckabee Sanders said in a statement Thursday. "Hopefully President Putin will have the 12 identified Russians come to the United States to prove their innocence or guilt."
Putin's proposal, which Trump referred to as an "incredible offer," would allow Russian officials to question Michael McFaul, former ambassador to Russia, and others accused by the Kremlin of unspecified crimes. In exchange, Russia claimed it would assist in the investigation of 12 Russian intelligence officers indicted last week for hacking the 2016 U.S. election.
That Trump praised the offer, instead of rejecting it outright, was terrifying enough. But his press secretary's confirmation on Wednesday that Trump was actually considering it created widespread panic.
Democratic Sens. Chuck Schumer, Bob Menendez, and Brian Schatz introduced a non-binding resolution Thursday stating that the United States should refuse to make any current or former diplomats, civil servants, or appointees available for questioning by Putin's government.
In an incredibly rare move by the Republican Senate majority leader, Mitch McConnell actually said he would bring the resolution to the floor for a vote.
And that's when the White House decided to backtrack, for the third time this week, on an egregious statement from Trump showing unbelievable deference to Putin.
One hour later, the Democrats' resolution passed unanimously, 98-0.
It took Trump three days, after praising Putin's proposal, which the White House is still refusing to call the egregious insult that it is, to decide he "disagrees" with it. And even then, the White House is complimenting Putin's "sincerity" and merely "hoping" — instead of demanding — that Putin will provide those Russian officers charged with crimes against the United States.
The White House is still cleaning up the mess from Trump's summit earlier this week with Putin, and our national security officials are trying to figure out whether Trump made a secret military deal with Putin, as Russia is claiming.
Meanwhile, Trump said Thursday that he's already looking forward to the next meeting with Putin. He must be the only person in America who is.
Published with permission of The American Independent.