Trump Forces A GOP Retreat On Russia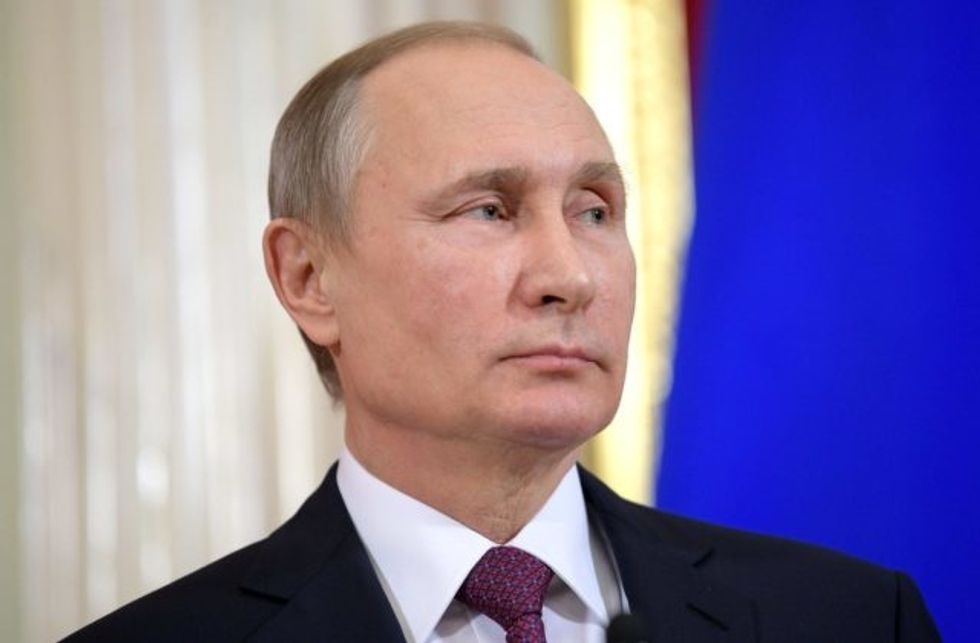 Reprinted with permission fromCreators.
"There's no question but that the president's naivete with regards to Russia, and his faulty judgment about Russia's intentions and objectives, has led to a number of foreign policy challenges that we face. And unfortunately, not having anticipated Russia's intentions, the president wasn't able to shape the kinds of events that may have been able to prevent the kinds of circumstances that you're seeing in the Ukraine, as well as the things that you're seeing in Syria. … This is not Fantasyland. This is reality where they are a geopolitical adversary."

—Mitt Romney, March 23, 2014, on Barack Obama
If there has been any defining trait among modern Republicans, it's their ingrained distrust of Russia. For decades, the GOP made a habit of accusing its opponents of being weak-kneed and gullible about Moscow's intentions. If Donald Trump had been elected president as a Democrat, they would be painting him as the most craven appeaser since Neville Chamberlain.
But he was elected as a Republican, which has required some reorientation in the GOP. A lot of Republican voters have simply turned their worldview upside down. One recent poll found that only one in four thinks Russia should be treated mainly as a threat — with the rest preferring warmer ties.
GOP officeholders, caught in the middle, are generally wary of Trump's policy toward Moscow. By a 98-2 vote, the Republican-controlled Senate passed a bill to tighten the sanctions imposed by the Obama administration, which the president opposes. But the measure has stalled in the House. And most of the party's members of Congress have done their best to downplay or excuse Trump's strange fondness for Vladimir Putin.
That remained true even after the revelation that Donald Trump, Jr. met last year with someone he believed was a Russian government lawyer offering "sensitive information" on Hillary Clinton as "part of Russia and its government's support for Mr. Trump."
If this was not collusion between the Trump campaign and the Russian government, it was a conscious attempt at collusion with a hostile government on the part of the candidate's son. No wonder Donald Jr. lied about it until his emails were exposed.
That the Russian failed to produce what she promised doesn't make the meeting any less incriminating for Trump. If you give money to someone you believe is a hit man to kill your spouse, you can't claim innocence when he disappears without doing the job.
But many Republicans who should have been objecting couldn't bring themselves to speak up. Senate Majority Leader Mitch McConnell and House Speaker Paul Ryan were practically mute. When asked if the news was cause for concern, Sen. Bob Corker, chairman of the Foreign Relations Committee, said, "No."
Only a few longtime Trump critics, notably John McCain and Lindsey Graham, were vocally disgusted by what they had learned. Many of their colleagues are just hoping Trump and those around him are not obviously guilty of major felonies.
The standard for presidents used to be higher. In 1980, Ronald Reagan accused President Jimmy Carter of "cozying up" to the Soviet Union. In 1992, President George Bush attacked Bill Clinton for traveling to Moscow as a student in 1969. Even after communism collapsed and the pro-American Boris Yeltsin was elected president, Sen. Bob Dole ran in 1996, charging that Clinton "cherishes romantic illusions about the soul of a former adversary."
Romney flayed Obama in 2012 for telling Russian President Dmitry Medvedev he would have "more flexibility" on policies affecting Russia after the election. "I'm not going to wear rose-colored glasses," Romney vowed.
In the past, the GOP demanded that presidents recognize the threat posed by the Russian government, understand the policies needed to counter it and have the backbone to stand up to any challenge. Trump, by their own criteria, has failed each of these tests.
Obama was vilified as a Russian patsy for actions that don't remotely approach what we know Trump and his circle have done. Today, all but a few congressional Republicans avert their eyes and swallow their tongues. Most of them, however, must be appalled to see the nation's security in the hands of someone so willing to overlook Putin's malicious behavior.
It may not be clear to them that Trump should be impeached. But by now, they have to know he can't be trusted.
Steve Chapman blogs at http://www.chicagotribune.com/news/opinion/chapman. Follow him on Twitter @SteveChapman13 or at https://www.facebook.com/stevechapman13. To find out more about Steve Chapman and read features by other Creators Syndicate writers and cartoonists, visit the Creators Syndicate website at www.creators.com.