Trump Hides Behind Tweets As Pence Defends Syria Strike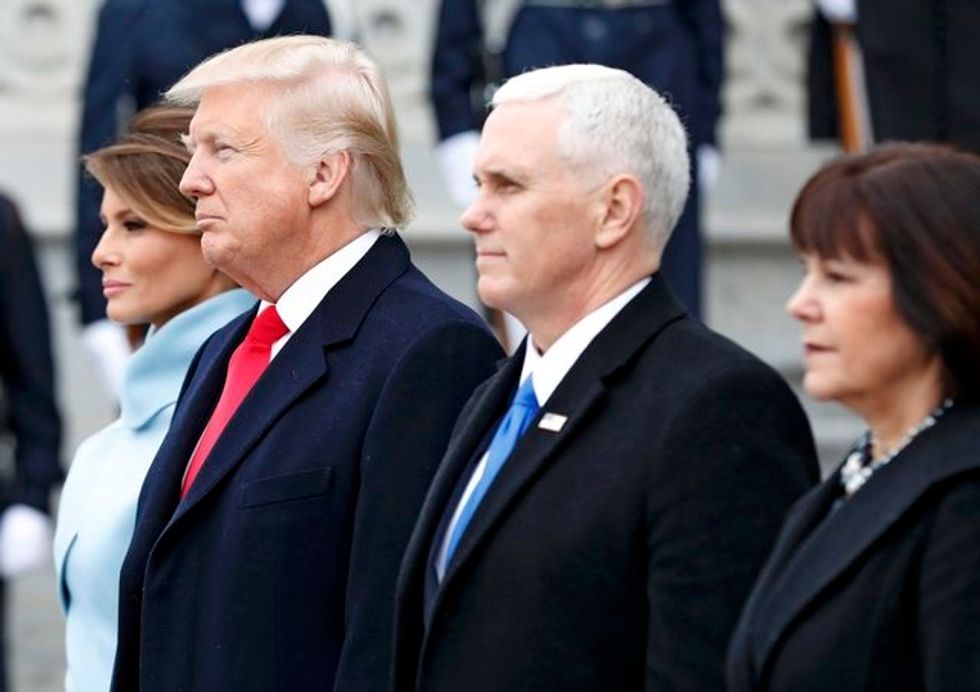 Reprinted with permission from Shareblue.com
Trump would not go on camera to defend his decision to launch strikes against Syria. Instead, he simply tweeted about the attack. Mike Pence, on foreign soil over 3,500 miles away, was the one tasked with attempting to defend the widely criticized move.
Trump has only held one official solo press conference since assuming the presidency. He didn't break his embargo even to justify putting American military in harm's way.
After the bombing, he put out two tweets on the topic, declaring "mission accomplished."
Almost immediately, others pointed out that the bombing is unlikely to restrict Syria's use of chemical weapons or Bashar al-Assad's abuse of civilians. And military veterans have raised concerns about Trump's instability and its disturbing impact on this situation.
But Trump did not come before reporters to justify his decisions or the underlying policy, or lack thereof.
Pence is representing the United States at the Summit of the Americas in Lima, Peru, after Trump pulled out of the event.
During a press conference, Pence defended Trump's decision to strike. He backed up the absurd "mission accomplished" claim.
And he declared the United States' intention to "sustain this effort" — a commitment to further military action.
United Nations ambassador Nikki Haley spoke about the bombings in a meeting of the U.N. Security Council. Echoing Pence, she said the nation is "prepared to sustain this pressure." She described the U.S. as being "locked and loaded" in order to enforce "a red line."
Trump administration officials also held an anonymous briefing on background with reporters to speak about the strikes.
By contrast, the White House called a "lid" at 10:52 in the morning, meaning there were no more planned Trump appearances or events for the rest of the day.
Trump wants praise and plaudits for military action. But when it came time to defend his decision and the fallout from it, he decided to cut and run. Or to simply hide out behind his Twitter account.
Instead, Pence's complicity in Trump's actions were again on display for all the world to see. And the consequences this time could be more devastating than ever.