Trump Forced To Shut Down Failed Voter Suppression Commission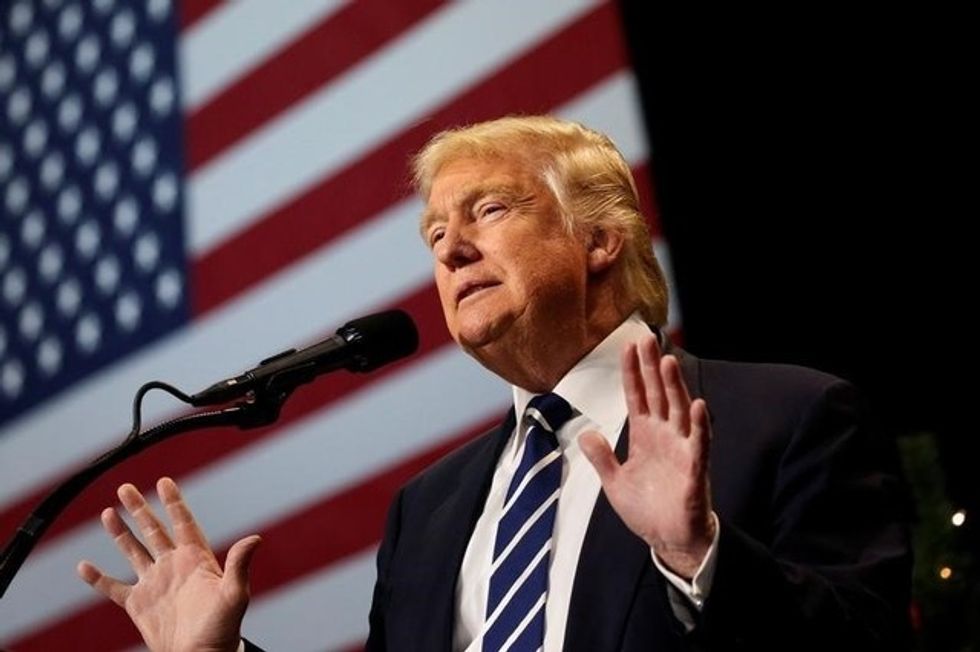 Reprinted with permission from Shareblue.com
Donald Trump has been defeated again, this time on one of his favorite wastes of taxpayer resources and government time, his doomed commission to push for the suppression of votes that was headed by Mike Pence.
Trump announced that he would be closing the "Presidential Advisory Commission on Election Integrity." He complained in a press release that "despite substantial evidence of voter fraud," many states have refused to cooperate with the commission. So, he "signed an executive order to dissolve the Commission."
The decision was cheered by voting rights groups. In a statement, Let America Vote president Jason Kander said, "President Trump created his sham voting commission to substantiate a lie he told about voter fraud in the 2016 election. When he couldn't come up with any fake evidence, and under relentless pressure, he had no choice but to disband his un-American commission."
He added, "Trump won't stop lying about voter fraud, or end his assault on voting rights, but today is a good day for democracy. Good riddance."
In reality, voter fraud is statistically nonexistent. As Republicans have used fear-mongering about the practice to push restrictions on minority voters, a study by a Loyola University Law School professor foundonly 31 instances of possible voter fraud amidst one billion ballots cast between 2000 and 2014.
Most recently, when there have been prosecutions over voter fraud they have come from voters seeking to give Republicans an edge, not Democrats. One such case involved the former chairman of the Republican Party in Colorado who was convicted after forging his wife's signature on an absentee ballot.
A month before the 2016 election, the same official accused Democrats of committing voter fraud.
Soon after winning the election, Trump put the commission in place to be used as an avenue to further promote Republican conspiracies about voter fraud. He put Mike Pence in charge of the group, alongside Kansas Secretary of State Kris Kobach — a longtime advocate of voter suppression tactics.
Dozens of states – including many run by Republicans — refused to comply with the commission's attempts to grab private, personal data on each state's voters. One official, Mississippi Secretary of State Delbert Hosemann, a Republican, said the Trump administration could "go jump in the Gulf of Mexico" after they made the invasive request.
The goals of the commission were always to work on suppressing voter turnout, a situation that time and again has been used to benefit Republican candidates. In one instance in North Carolina, the federal courts caught Republicans putting in a series of policies directly designed to suppress black voters. Trump has been pushing one of the lawyers who defended that series of racist policies for a federal judgeship.
Trump is no stranger to voting rights conspiracies and racism. He has repeatedly claimed – completely without merit — that Hillary Clinton's nearly 3 million popular vote victory against him came from illegal votes. He has used this fanciful invention to explain away the fact that most voters chose her over him at the ballot box.
The death of his voter suppression commission as his party is in a full-blown civil war within its ranks is another step backwards for Republicans as 2018 begins, the latest step backward for Republicans while they face a mobilized and angry blue wave of voters.