Trump In 2016: Electing Indicted President Would Create Crippling 'Crisis'
@CynicalBrandon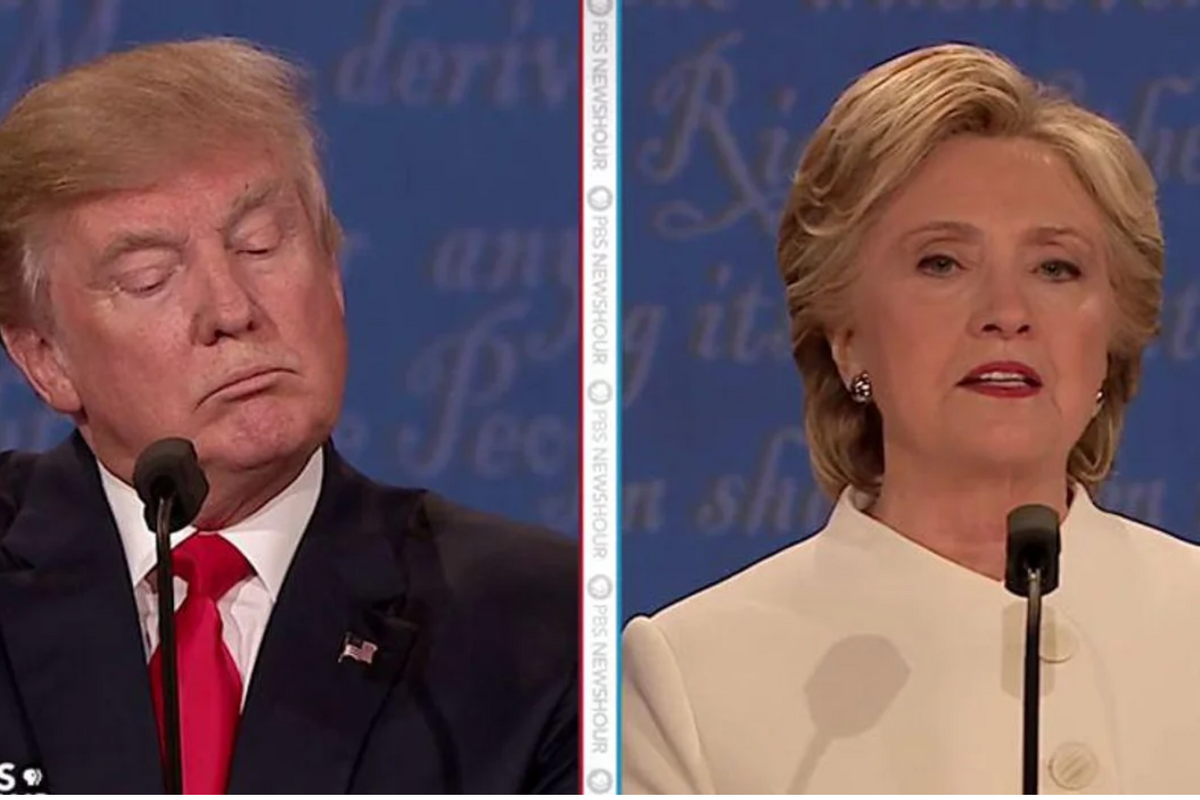 Former President Donald Trump hopes to reclaim the White House in 2024 while facing dozens of criminal indictments. But shortly before the 2016 presidential election, Trump declared that candidates under those circumstances should be disqualified from serving as commander-in-chief.
On Monday, CNN's KFile dug up several instances in which Trump insisted that then-Democratic presidential nominee Hillary Clinton should be barred from seeking the presidency due to the Federal Bureau of Investigation's contemporaneous probe into her controversial use of a personal email server during her tenure as United States secretary of state.
For example, Trump proclaimed at a November 3rd, 2016 event in Concord, North Carolina that if Clinton "were to win, it would create an unprecedented constitutional crisis that would cripple the operations of our government."
Clinton, Trump continued, "is likely to be under investigation for many years, and also it will probably end up – in my opinion – in a criminal trial. I mean, you take a look. Who knows? But it certainly looks that way."
Two days later at a November 5th, 2016 rally in Reno, Nevada, Trump said that "we could very well have a sitting president under felony indictment and ultimately a criminal trial" and that "It would grind government to a halt."
Several hours later in Denver, Colorado, Trump called Clinton — whom the FBI eventually exonerated — "the prime suspect in a far-reaching criminal investigation" which would make it "virtually impossible for her to govern."
CNN noted that "Trump, the current front-runner for the Republican presidential nomination, will not be disqualified from the presidency even if convicted, and he told Politico in June that he won't leave the presidential race if he is convicted of the charges."
Reprinted with permission from Alternet.