Trump Expected To Kill DACA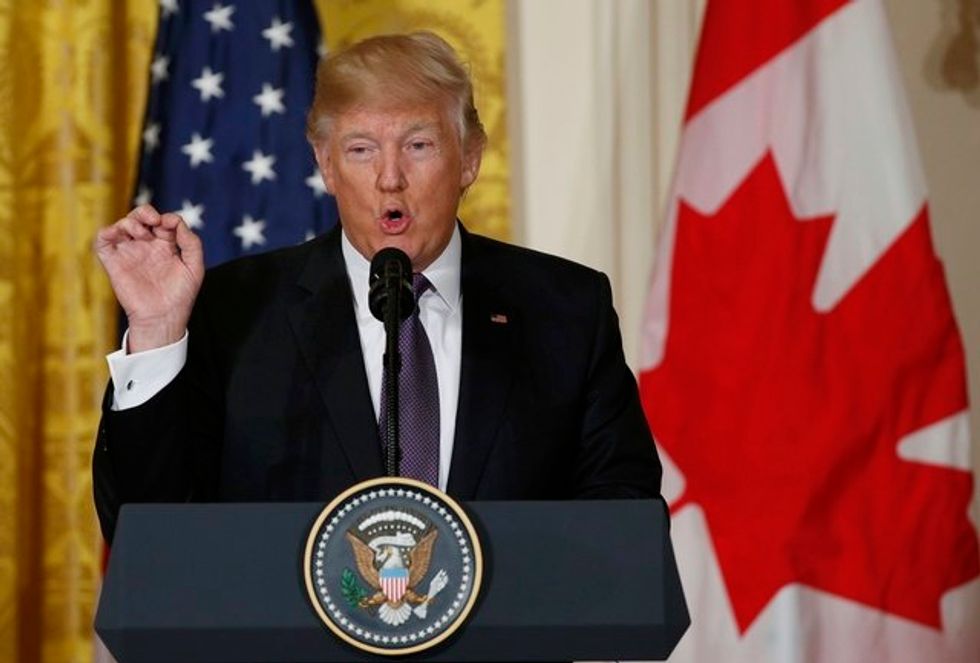 Reprinted with permission from AlterNet.
President Donald Trump is expected to end the Deferred Action for Childhood Arrivals policy before September 5th. On that day, more than 10 states' attorneys general will sue the Trump administration to kill DACA.
Almost no one believes the Trump administration will defend the policy. But to end it would represent a profound moral failure, because the individuals punished would be those who have never broken the law of their own will.
While a strong moral argument can be made for amnesty that includes individuals who did break the law to escape poverty and unstable living conditions, there is understandable disagreement between citizens about what constitutes necessary law-breaking. Children are not part of this discussion.
DACA exists to protect children who were brought to the United States illegally from having their lives ripped apart through deportation. Children protected by DACA are called DREAMers, based on the proposed DREAM Act. Mr. Trump gave his word to DREAMer kids, telling ABC News' David Muir that they "should be very worried."
"I do have a big heart. We're going to take care of everybody," the president promised. Americans now know this to be a lie, unless he's referring to his heart being enlarged due to a medical condition.
While no major mechanism for mass deportation of DREAMers yet exists, we shouldn't assume the Trump administration is above finding one.
The fate of children protected under DACA probably lies with Congress. Sens. Dick Durbin (D-IL), and Lindsey Graham (R-S.C.) drafted a bipartisan Senate bill to grant legal status to many of those now covered under DACA. A bipartisan companion bill in the House does the same and includes a pathway to citizenship.
Now is the time to call your representatives and tell them to get to work before the president does.