Trump Is On The Losing Side Of The Culture War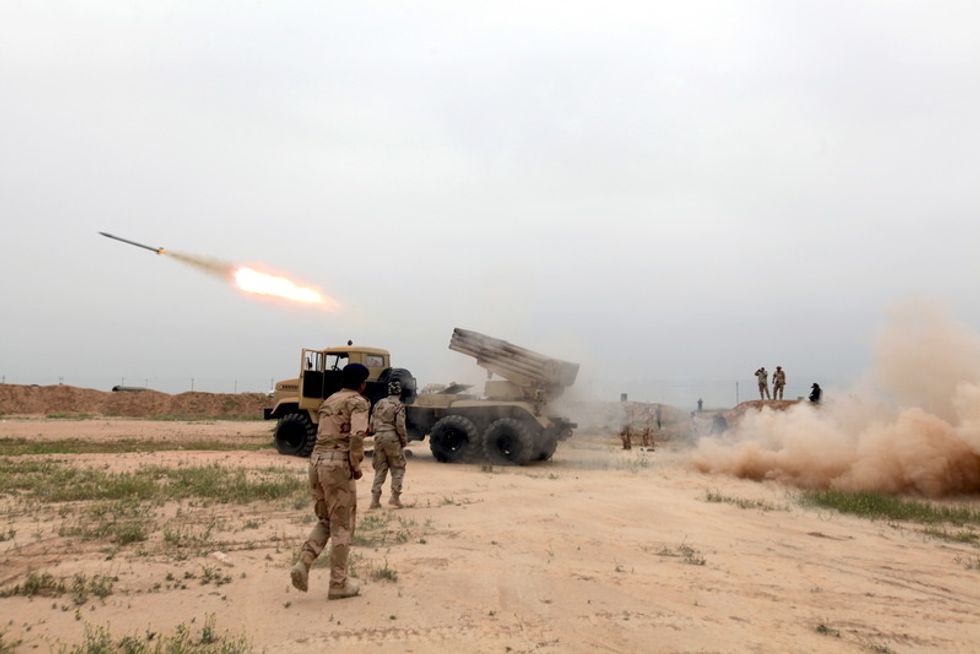 Reprinted with permission from Creators.
The culture war has been going on a long time, and it won't end any time soon. But the outcome is not in doubt. Some conservatives were gratified to see President Donald Trump bar transgender people from the military. The backlash suggests it will be much like the Native Americans' victory at Little Bighorn — memorable but ultimately irrelevant.
White House officials saw this announcement as a brilliant political move. "This forces Democrats in Rust Belt states like Ohio, Michigan and Wisconsin to take complete ownership of this issue," an anonymous administration official gloated to Axios.
Democrats, however, have put their names on the issue the way the president emblazons "Trump" on buildings. If they feared being out of step with their constituents, House Democrats would not have voted unanimously this month against legislation to stop the Pentagon from paying for hormone therapy and sex reassignment surgery.
The proposal was defeated — thanks to 24 Republicans who sided with them. Even Speaker Paul Ryan "declined to fully endorse" it, reported The Washington Post.
Making the case to cut off funding for transgender treatments is easier than making the case for Trump's decree. "House Republicans were never debating expelling all transgender troops from the military," reported Politico. "'This is like someone told the White House to light a candle on the table and the WH set the whole table on fire,' a senior House Republican aide said in an email."
A lot of conservative Republicans are not lining up with Trump, either. Sen. Richard Shelby of Alabama — Alabama! — said, "You ought to treat everybody fairly, and you ought to give everybody a chance to serve." Sen. Orrin Hatch of Utah — Utah! — said, "I don't think we should be discriminating against anyone. Transgender people are people, and deserve the best we can do for them."
Those who pushed the ban believe it will resound with Trump voters. But during the campaign, he claimed to be a better friend to the LGBT community than Hillary Clinton. He also criticized North Carolina's bathroom bill and invited Caitlyn Jenner to use any restroom she wanted at Trump Tower. Trump's fans didn't seem to mind.
The truth is that the number of Americans inclined to support Trump on this matter isn't large. A Rasmussen survey in June revealed that only 31 percent of voters opposed the Obama administration's policy of allowing transgender troops.
A poll last year by the Public Religion Research Institute found that 53 percent of Americans — and 36 percent of Republicans — oppose laws requiring transgender people to use the restroom corresponding with their sex at birth. Nearly three-quarters of Americans support laws forbidding job discrimination against gays and transgender people — and 62 percent of Republicans concur.
The zealots cheering Trump won't help his cause. The right-wing Family Research Council had denounced "President Obama's use of the military to engage in liberal social engineering." But the same argument was used against integrating the military, opening the service academies to women and lifting the ban on gays. It didn't work then, and it won't work now.
The FRC had vilified Obama's "wicked" policy and "the forces of darkness that gave birth to it." But overtly religious appeals have lost potency. In 2004, the Pew Research Center notes, only 11 percent of white evangelical voters wanted to legalize same-sex marriage. Now it's 35 percent. Support among Catholics has gone from 36 percent in 2004 to 67 percent today.
Attitudes toward transgender people have grown more liberal even though most Americans don't know many of them, if any. But the parallel with gay rights is too compelling to ignore.
Once the norm has been established that gays should be full and equal members of society, it's hard to rationalize penalizing transgender people. In a free and modern society, the nature of inclusion is to expand, not contract.
Trump may get his way on transgender troops, but only temporarily. In the long run, those who see him as an ally should realize how the culture war will end: They lose.
Steve Chapman blogs at http://www.chicagotribune.com/news/opinion/chapman. Follow him on Twitter @SteveChapman13 or at https://www.facebook.com/stevechapman13. To find out more about Steve Chapman and read features by other Creators Syndicate writers and cartoonists, visit the Creators Syndicate website at www.creators.com.