Trump Pick Kavanaugh Voiced Extremist View Of Executive Power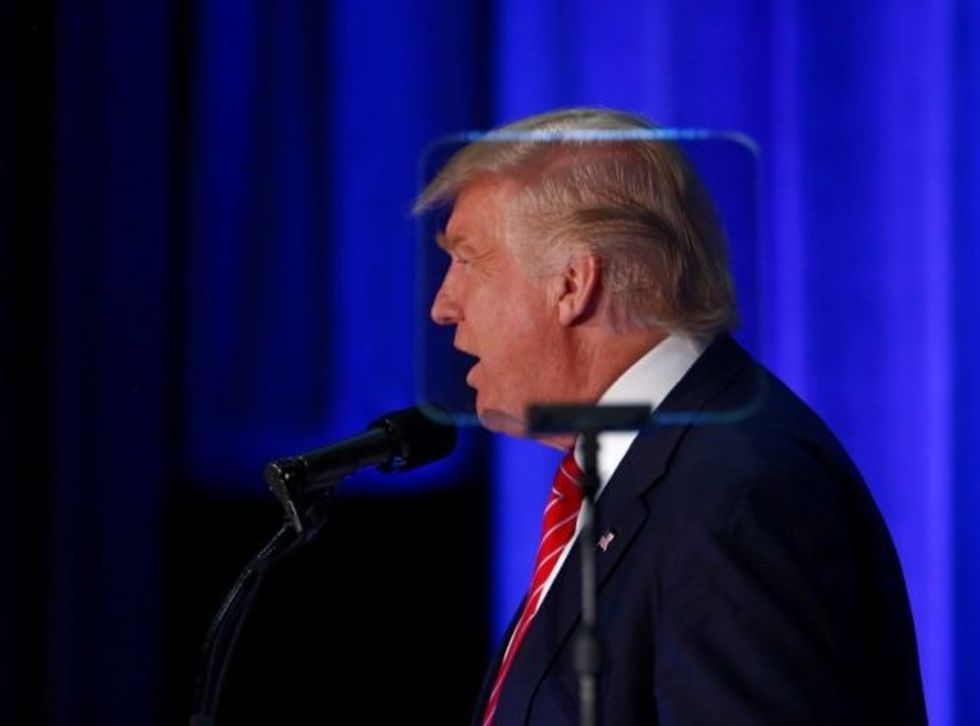 Reprinted with permission from Shareblue.
Trump announced on Monday night that he has chosen Judge Brett Kavanaugh to replace Justice Anthony Kennedy as the next Supreme Court justice.
The pick was a last-minute decision. As of Monday morning, Trump still hadn't made up his mind. At that point, he was reportedly considering four final contenders: Judges Thomas Hardiman, Raymond Kethledge, and Amy Coney Barrett, in addition to Kavanaugh.
He said he would decide by noon and then announce his final decision on primetime television, much like he did with his first Supreme Court nominee Neil Gorsuch.
And just like his announcement of Gorsuch, Trump spent the past several days hyping the big reveal to the media and to his supporters, drawing out the suspense and turning the event into a reality TV-style spectacle.
But even without knowing the name of his pick, there was very little suspense in the air.
From the start, we knew Trump was choosing from a list of about 25 potential Supreme Court nominees who were hand-picked by right-wing legal activists at the Heritage Foundation and the Federalist Society.
While they differ on the margins, all of the people on the list are far-right ideologues who are hostile to women's rights, LGBTQ rights, voting rights, and racial justice, among other things. Anyone he chose would have been a threat to the progress we've made in all of these areas — the only question was how and to what degree what they would seek to chip away at civil rights.
Given Trump's track record of demanding loyalty, it's only logical to presume that he did the same with his Supreme Court nominee. Since taking office, Trump has issued wholly inappropriate loyalty tests on at least three occasions, and it would only make sense that he would continue this practice during private interviews with prospective Supreme Court nominees.
In fact, loyalty was reportedly very important to him when he selected Gorsuch. After naming him, Trump considered rescinding his nomination, fearing that he would not be sufficiently "loyal." Now, in light of the developments in the Russia investigation over the past year, Trump is likely to view the loyalty of the next justice as an even greater priority.
There is widespread concern that Trump will use such a loyalty test to ensure that his nominee would rule in his favor on critical issues relating to the investigation, including whether a sitting president can be subpoenaed or indicted. Trump has already shown that he is willing to subvert the rule of law to evade accountability, and there's no reason to believe that he won't use a lifetime appointment to the Supreme Court to try to obstruct or even end the Russia probe.
With Trump's pick of Kavanaugh, those concerns are likely to be heightened, given that he is an advocate of unitary executive theory ― a judicial philosophy that champions unchecked presidential power over the executive branch. He has also said it is not in the public interest to indict a sitting president.
In an article for the Minnesota Law Review, Kavanaugh even went as far as arguing that presidents should not be bothered by any type of litigation while in office and thus should be exempted from both criminal prosecution and civil lawsuits.
This is exactly why so many people are putting forth the legitimate argument that Trump shouldn't get to make appointments to the Supreme Court while he is under investigation. If Trump is found to have worked with Russia to help his presidential campaign, any justice chosen by him will be just as illegitimate as his presidency.
Many already consider this to be an illegitimate nomination, given that Republicans stole a Supreme Court seat from President Obama. When they did that, Senate Majority Leader Mitch McConnell said it would be inappropriate to confirm a nominee during an election year.
Well, it's an election year again — so by McConnell's own logic, it would be inappropriate to confirm anyone Trump nominates until after the 2018 midterms. Sorry, Judge Kavanaugh. You'll just have to wait.