Trump Refused To Lower Flag In Honor Of Maryland Newsroom Victims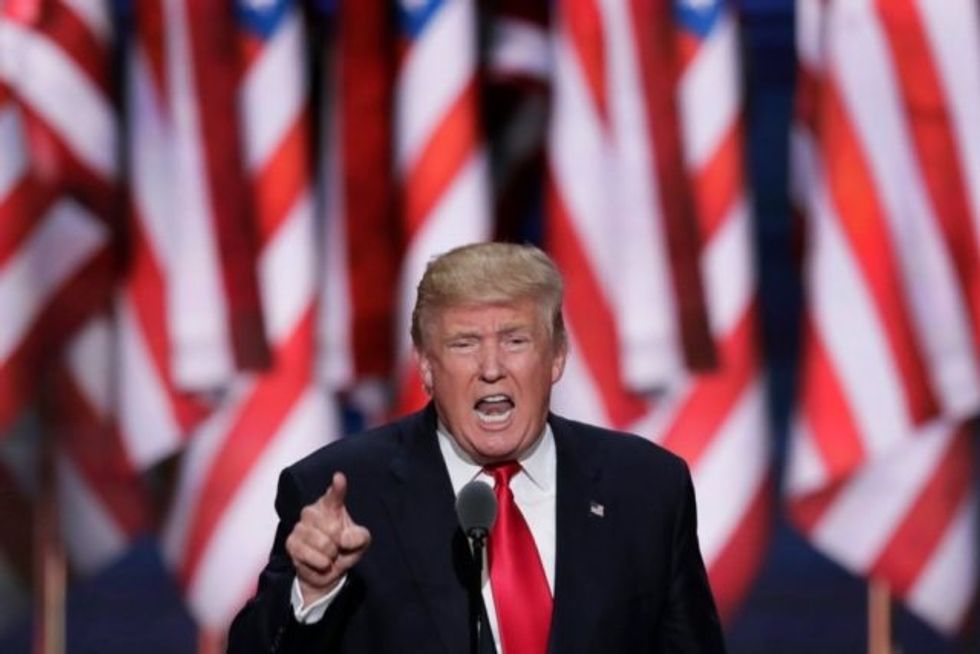 Reprinted with permission from AlterNet.
President Donald Trump refused to order flags to be lowered in honor of the victims of the mass shooting that killed five people at the Capital Gazette newsroom in Annapolis, Maryland, last week, despite an official request from Mayor Gavin Buckley, the paper reported Monday.
As the paper noted, Trump has ordered the American flag to fly at half-mast in response to other mass shootings. After 17 people were killed at Marjory Stoneman Douglass High School in Parkland, Florida, he issued the following statement:
As a mark of solemn respect for the victims of the terrible act of violence perpetrated on February 14, 2018, by the authority vested in me as President of the United States by the Constitution and the laws of the United States of America, I hereby order that the flag of the United States shall be flown at half-staff at the White House and upon all public buildings and grounds, at all military posts and naval stations, and on all naval vessels of the Federal Government in the District of Columbia and throughout the United States and its Territories and possessions until sunset, February 19, 2018.
"Obviously, I'm disappointed, you know? … Is there a cutoff for tragedy?" the Annapolis mayor told the Gazette of the White House's refusal. "This was an attack on the press. It was an attack on freedom of speech. It's just as important as any other tragedy."
Gov. Larry Hogan ordered the state flags lowered in response to the killings.
Trump has already faced criticism for his tepid response to the attacks. Many observers noted that the president himself frequently stokes anger at the media, diminishing his ability to offer a full-throated defense of the free press.
And indeed, when he finally made remarks concerning the attack, he made no mention of the important place an unrestrained media plays in furthering democratic values.
Cody Fenwick is a reporter and editor. Follow him on Twitter @codytfenwick.