Trump Reportedly Wants To Fire DHS Secretary Nielsen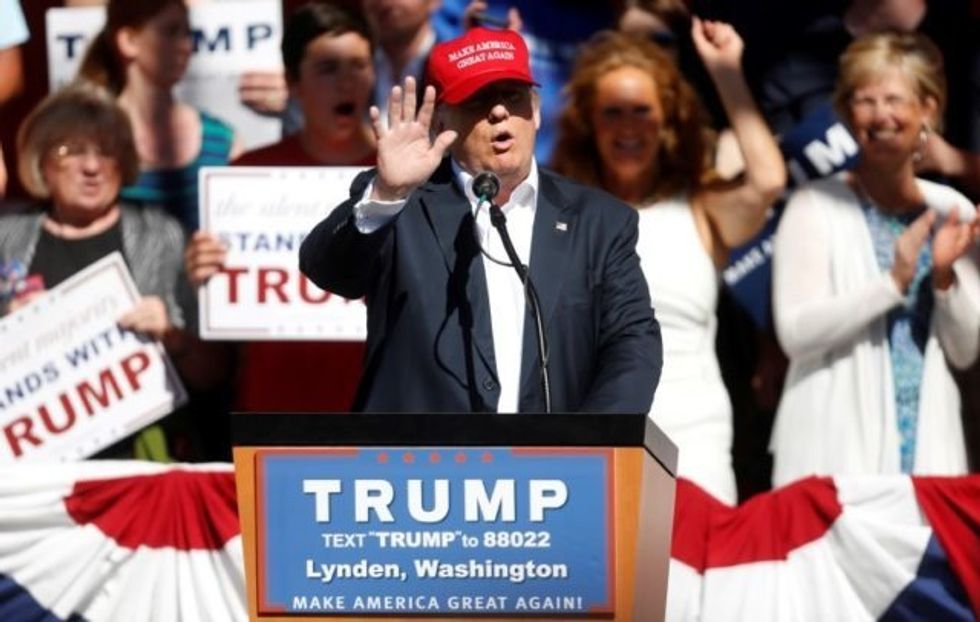 Reprinted with permission from Shareblue.
When Trump demanded immigrant families be cruelly ripped apart, it was Department of Homeland Security Secretary Kirstjen Nielsen who led the administration's effort to kidnap more than 2,600 children.
Yet now, the Washington Post reports Trump is "looking for a replacement who will implement his policy ideas with more alacrity" than Nielsen.
Nielsen certainly seemed eager to carry out Trump's orders, which left parents weeping and begging for information about their stolen children. But apparently, Nielsen wasn't eager enough for Trump's tastes.
Nielsen showed her dedication to Trump's monstrous immigration policies when she flat-out lied to the nation and declared that there was no family separation policy.
In her less than a year on the job, she helped oversee a policy which led to the creation of baby jails, euphemistically known as "tender age" detention facilities.
To be clear: These facilities were set up so that babies and toddlers, who were literally taken from the arms of their mothers, could be detained by the federal government.
And Nielsen's reward for spearheading and cheerleading one of the most disgraceful acts in modern American history? Being tossed aside by Trump, who wants to find someone willing to be even more cruel to immigrants.
And perhaps someone even more willing to ignore the law to cater to Trump's whims.
Some of Nielsen's colleagues told the Post that handling immigration for Trump was a "miserable" experience because Trump "has an unrealistic view of border security and little patience for the intricacies of U.S. immigration law."
Aides to Nielsen also told the Post that Trump grew "impatient and frustrated" whenever Nielsen "tried to explain the laws and regulations that prevent the government from drastically curtailing immigration or closing the border with Mexico, as Trump has suggested."
Trump's appetite for cruelty won't be satisfied no matter how faithfully his lackeys carry out his atrocious policies. He will always want to do more and worse.
To replace Nielsen, Trump is said to be contemplating Kris Kobach, a person so universally loathed that he could not win a statewide race in deep-red Kansas.
Like Trump, Kobach has ties to white nationalists and a long history as a huckster promoting racist and anti-immigrant policies.
As the Post's Aaron Blake notes, "If and when [Nielsen] is finally ousted, it should serve as notice to anybody who would succeed her, or anyone else in the administration, that fealty is a necessary but not sufficient part of the job. And there's no guarantee that sacrificing your own reputation for Trump will be rewarded."
If and when Nielsen exits, any dignity she once possessed will be in tatters, and her career will be yet another failed sacrifice at the altar of Trump.
Published with permission of The American Independent.