Trump Sinks To New Low In Call To Grieving Widow Of Fallen Soldier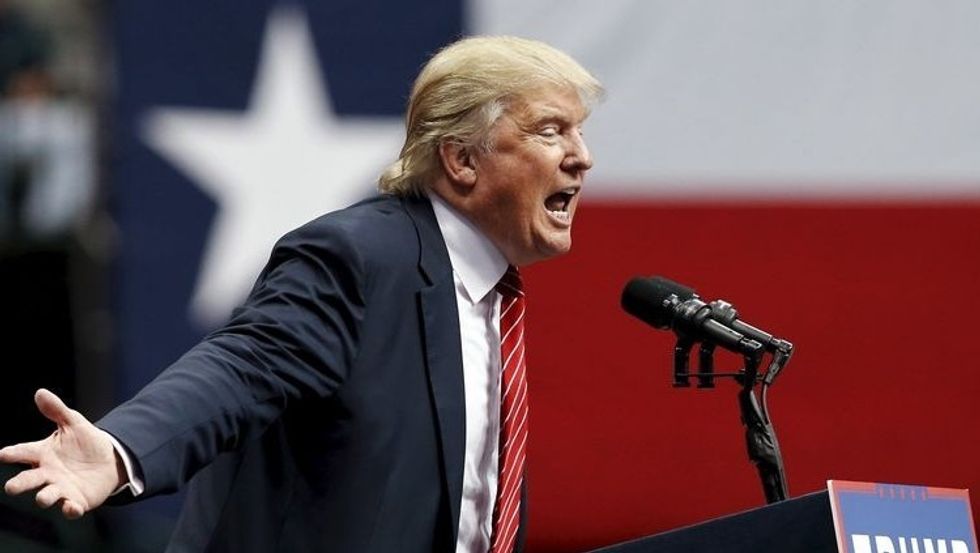 Reprinted with permission from AlterNet.
Rep. Frederica Wilson (D-FL) told CNN's Don Lemon that President Donald Trump made a horrifying remark to the widow of fallen soldier Sgt. La David Johnson, who lost his life in Niger.
"Basically he said, 'Well, I guess he knew what he signed up for, but I guess it still hurt,'" Wilson recounted.
She was present for that portion of the call, which occurred on speakerphone in a vehicle she was sharing with Johnson's family. Trump made the disgusting remark to Wilson shortly before she received her husband's casket.
"This is a young, young woman, who has two children, who is six months pregnant with a third child," Wilson added. "She has just lost her husband. She was just told that he cannot have an open casket funeral, which gives her all kinds of nightmares how his body must look, how his face must look. And this is what the president of the United States says to her?"
Wilson explained that she asked for the phone during the call, because she was going to "curse him out."
"I was livid. But they would not give me the phone," she said.
Watch the segment below.
Chris Sosa is an associate editor at AlterNet. His work has appeared in Mic, Salon, Care2, Huffington Post and other publications. Previously, he was a campaign specialist and media spokesperson for People for the Ethical Treatment of Animals. Follow him on Twitter @ChrisSosa.