Trump Threatens To Send Migrants Into 'Sanctuary Cities'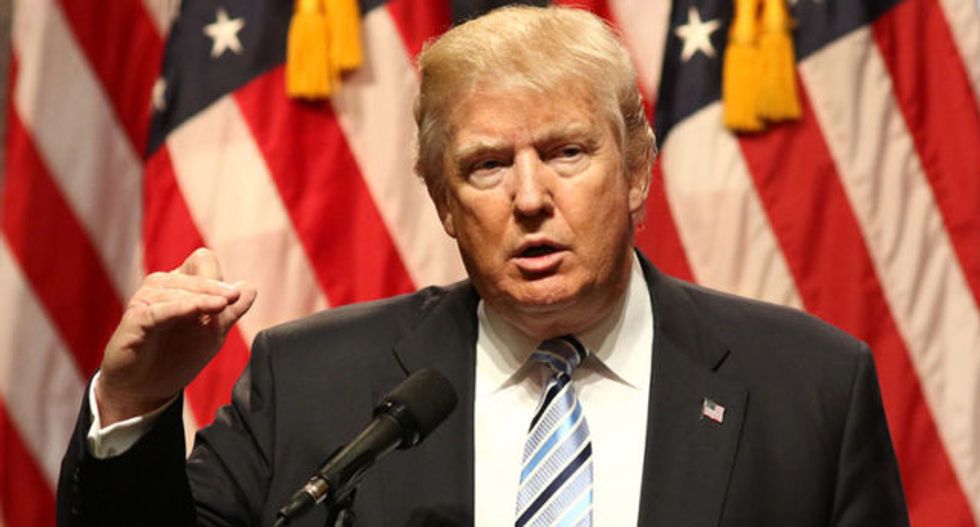 Trump is growing increasingly unhinged over his hatred of immigrants, confirming on Friday that he wants to send people seeking asylum in the U.S. to so-called "sanctuary cities" as punishment to Democrats.
"Due to the fact that Democrats are unwilling to change our very dangerous immigration laws, we are indeed, as reported, giving strong considerations to placing Illegal Immigrants in Sanctuary Cities," Trump tweeted, all random capitalizations his. "Only The Radical Left always seems to have an Open Borders, Open Arms policy – so this should make them very happy!"
There is so much wrong with this proposal it's hard to know where to begin.
First, however, it needs to be said that White House officials explicitly told ABC News that this proposal was "floated and rejected" — a claim that was clearly a lie given that Trump just confirmed the proposal is still on the table.
Second, the premise that sending immigrants and asylum-seekers into Democratic-controlled cities is a punishment is so incredibly racist that it's hard to believe anyone would think it, let alone broadcast it aloud as Trump is doing.
The people Trump is trying to weaponize against Democrats are families, many of them with young children, who are risking their lives to flee violence in their home countries. They are merely seeking the chance to live without fear and gain the ability to give their children a better life.
Yet Trump — as he's said many times — views these immigrants as violent criminals and "animals."And he thinks that by sending them into Democratic-controlled cities, they'll bring so much crime and violence that Democrats will see the light and back some of Trump's immigration proposals.
Of course, this is merely a racist Trump fever dream that will never come true.
Data show that immigrants commit far less crime than native-born citizens. And because Democrats are neither racist nor scared of immigrants coming to their cities — particularly cities that have specific policies of welcoming and protecting immigrants — they are condemning Trump's proposal for what it is: a stupid, racist idea.
"It's just another notion that is unworthy of the presidency of the United States and disrespectful of the challenges that we face as a county, as a people, to address who we are: a nation of immigrants," House Speaker Nancy Pelosi told reporters on Friday, according to the Hill newspaper.
Trump's plan may also backfire. Sending immigrants to sanctuary cities, where they will be welcomed by residents and not demonized and otherized, is the exact opposite of what Trump intends. And threatening Democrats to cave to his draconian proposals — to give him what he wants or else — is not likely to work for him either.
Published with permission of The American Independent.