Trump Tweets Wrong Endorsement In Ohio Special Election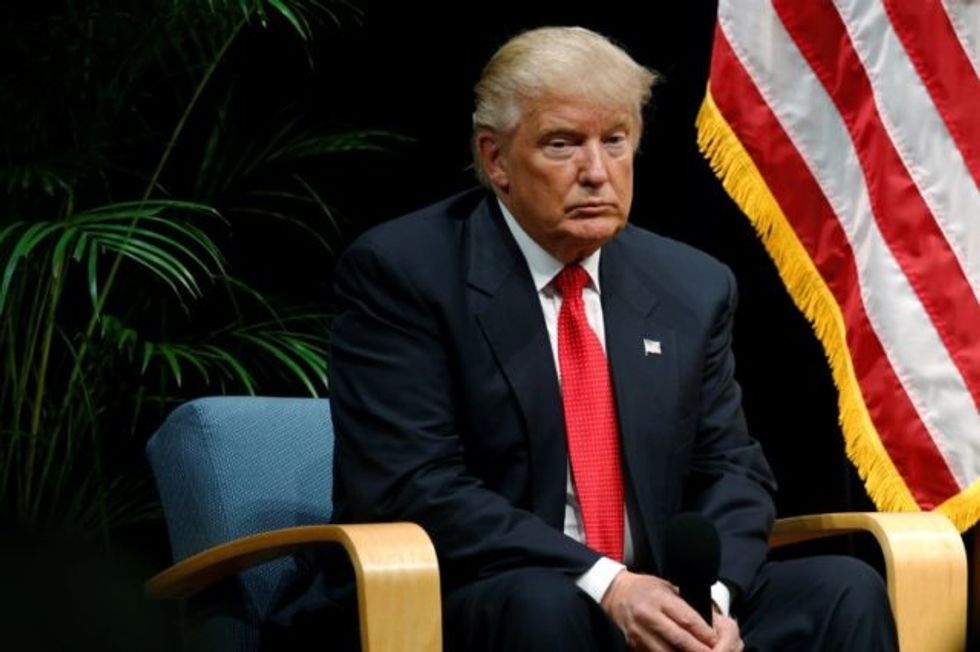 Reprinted with permission from Shareblue.
Ahead of a scheduled trip to Ohio to campaign for the GOP congressional candidate running in next week's special election, Trump took to Twitter to publicly endorse GOP Rep. Steve Stivers and and urge voters to turn out for the Republican candidate on Tuesday.
The only problem? Stivers isn't on the ballot until November.
In a now-deleted tweet sent Thursday afternoon, Trump praised Stivers for being "tough on crime & borders" and "big on 2nd Amendment."
"Get out and vote for Steve on Aug 7th," Trump wrote. "He has my full & total endorsement!"
A short time later, after deleting the tweet, Trump posted a new message urging supporters to vote for Troy Balderson — the Republican candidate who is actually on the ballot in next week's special election.
Trump is scheduled to campaign for Balderson in Ohio on Saturday, in a final bid to try to stop Democrats from flipping the seat.
The race should have been an easy one for Balderson to win. Ohio's 12th Congressional District has been represented by a Republican for over three decades, and Trump won the district by 11 points in 2016.
But Balderson's Democratic opponent, Danny O'Connor, is surging in the polls, and Democratic voters are outpacing Republicans in early voting in the traditionally Republican area. Just days ahead of the election, the polls now show the race is in a dead heat.
Mike Pence has already gone to Ohio twice in a desperate bid to save the seat, and Trump's visit was meant to provide a last minute boost before election.
Now, thanks to his Twitter gaffe, it's painfully clear that Trump doesn't even know who he's campaigning for — and if he doesn't know who he's backing, he definitely doesn't know what he's backing. That's not exactly the kind of endorsement a candidate hopes for in the final stages of a tight race.
Of course, when you accept an endorsement from Trump, certain things come with the territory — including a high potential for embarrassment.
On the campaign trail, Trump's appearances often devolve into what can only be described as a traveling circus.
At a rally in Florida earlier this summer, Trump referred to the Appalachian Trail as the "Tallahassee Trail," and he confused a bull with a horse while campaigning in Dallas. As a candidate, he confused 9/11 with 7-Eleven during a campaign speech, and at another point told his supporters to get out and vote on the wrong day in November 2016.
And this week, he continued the tradition by endorsing the wrong candidate.