Trump Withdraws Ratcliffe Nomination Under Fire Over Falsehoods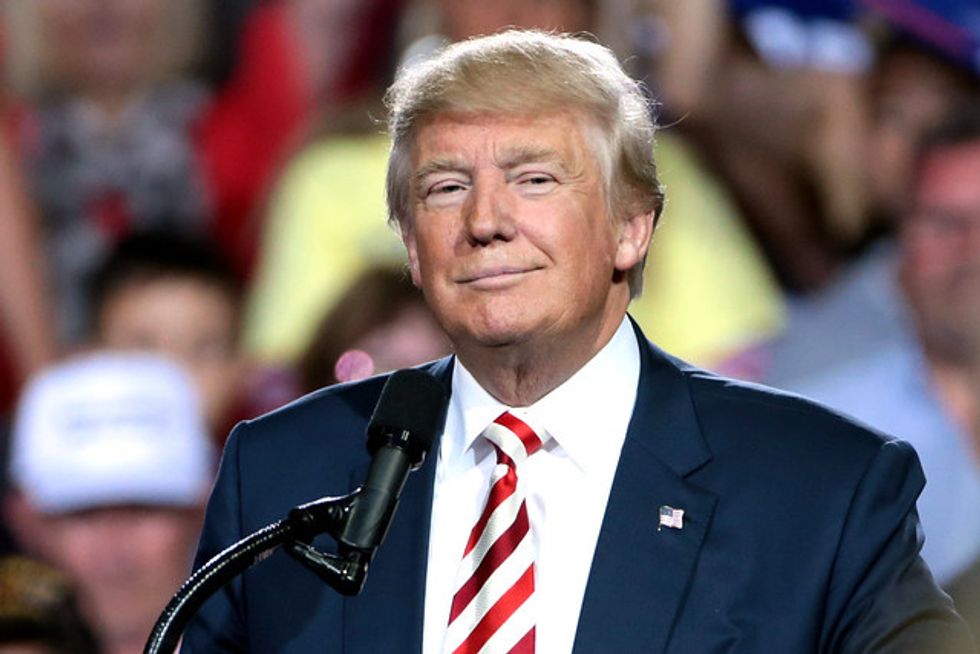 Trump has been forced to withdraw his support from yet another top nominee over scandals and a severe lack of qualifications — this time Rep. John Ratcliffe (R-TX), who was set to lead U.S. intelligence agencies.
On Friday, Trump announced via Twitter that Ratcliffe will no longer be his nominee for next director of national intelligence, blaming the media for his decision to nominate a wildly unqualified person for the position.
Ratcliffe "is being treated very unfairly by the LameStream Media," Trump complained. He then claimed, without any evidence, that Ratcliffe would face "months of slander and libel" if the nomination went forward. Trump ended by vowing to "announc[e] my nomination for DNI shortly." (In December 2018, Trump promised to name a new defense secretary "shortly," and it took him 195 days to do so.)
Ratcliffe was nominated by Trump less than a week ago, on July 28, and immediately faced multiple scandals, including the discovery that he lied on his congressional campaign website, claiming to have convicted terror suspects, when those who actually worked on the case had no recollection of him being involved at all.
Ratcliffe also faced accusations of being woefully unprepared for the job. Ratcliffe was not known as a hard worker on the House Intelligence Committee and was unwilling to travel overseas on key trips to meet with CIA officers who were at the forefront of the intelligence community. Current and former intelligence officers described him as "the least qualified person ever nominated to oversee the country's intelligence agencies."
Trump's humiliating backtracking less than a week after nominating Ratcliffe is nothing new for nominees in the Trump era. He has nominated a shocking number of unqualified nominees who eventually withdrew from consideration.
In 2016, Monica Crowley withdrew from consideration for a National Security Council job after reports of plagiarism surfaced. Rep. Tom Marino (R-PA) backed down from taking a position as "drug czar" after legislation he pushed actually hurt efforts to fight the opioid crisis.
Trump contemplated nominating David Clarke, a violent sheriff with a history of prisoner abuse, to lead the Department of Homeland Security.
Sam Clovis, a Trump nominee for an undersecretary role at the Agriculture Department, withdrew amidst allegations of ties to Russia.
Mark Green made disparaging comments about Islam and had to withdraw as Trump's pick to be Army secretary.
Trump wanted Robert Weaver to be the head of Indian Health Services, but the nomination abruptly ended after an investigation uncovered Weaver had inflated his resume with outright fabrications.
Trump's picks to lead the Department of Labor and Veterans Affairs also withdrew over various scandals.
And recently, Trump withdrew the nomination of businessman and former presidential contender Herman Cain for a position with the Federal Reserve after allegations of sexual misconduct surfaced.
Ratcliffe joins a long list of disgraceful and disqualified nominees put forth by Trump, only to be withdrawn days or weeks later.
Oliver Willis contributed to this report.
Published with permission of The American Independent.