Trump's Already Making Excuses For GOP Wiping Out In Midterms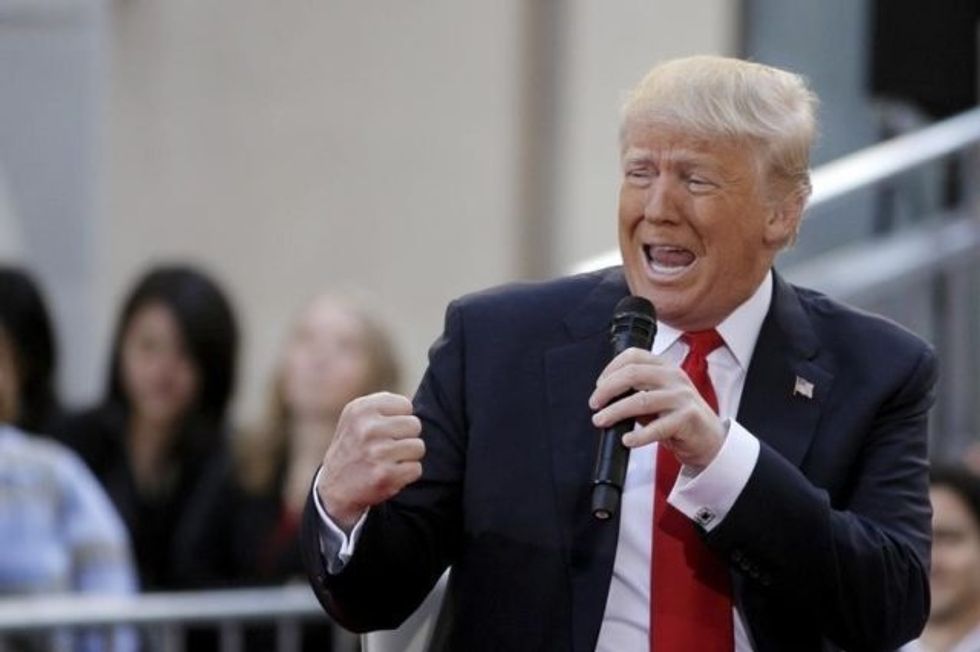 Reprinted with permission from Shareblue.com
Trump has been a clear liability for Republicans in special elections, but he's already trying to shield himself from blame for the impending blue wave in the 2018 midterms.
On Thursday, Trump popped into a "millennial" photo op populated by administration officials and a few dozen young Trump supporters, and sat for an embarrassingly sycophantic interview with right-wing activist Charlie Kirk.
During the interview, Trump recounted a pair of rallies he held for losing GOP special electioncandidates.
"You know, we gave a speech the other night in Pennsylvania for a very nice guy, Rick Saccone," Trump said, referring to the state representative who was defeated by Democrat Conor Lamb. "And it was — the level of love in that room was incredible."
"We were in Pensacola, Florida, a couple of weeks ago, the place was just rocking," Trump continued, talking about a campaign rally he held just before accused child molester Roy Moore was defeated by Democrat Doug Jones in the Alabama Senate race.
"Now, I don't know if it's transferable," Trump said. "I hope it's transferable because we have to do our agenda. We have to win in '18. We have to get the agenda. We need more Republicans."
Trump is so in denial about his own political toxicity that he's bragging about two races that he helped Republicans lose, including the exact Pennsylvania township where Trump's latest rally was held. And Democrats have been flipping state and local seats all over the country under Trump.
But even in special elections that Republicans have won, Democrats have vastly outperformed their 2016 results.
There are 119 Republican-held House seats that are more competitive than the one Trump helped Saccone lose. If Republicans were smart, they would pray with all their might that this Trump effect is not transferable.