Trump's Favorite Fox Host Defends Separating Families At Border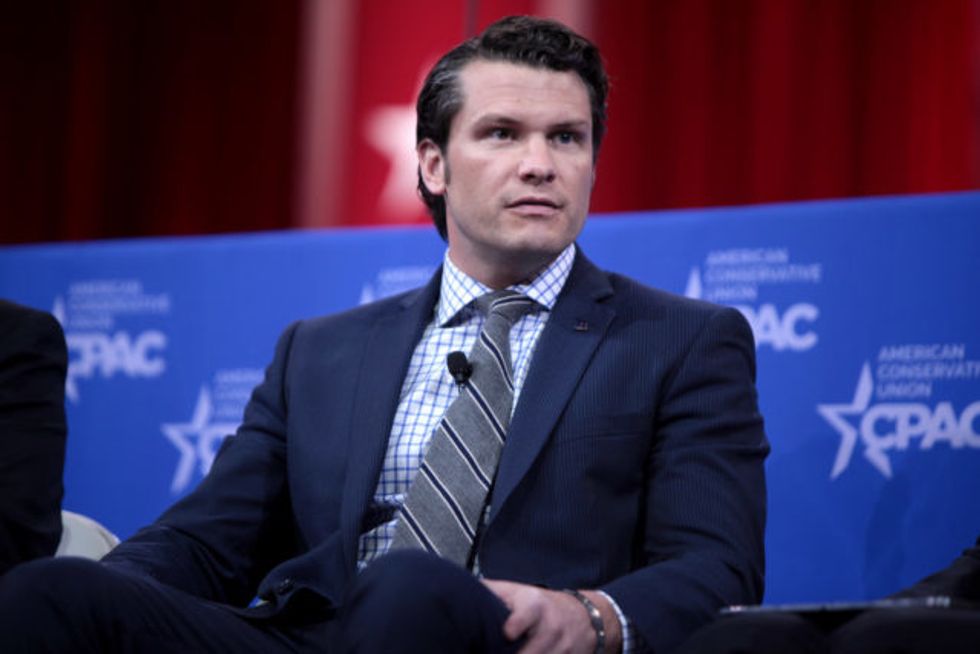 Reprinted with permission from Shareblue.
While Trump and his administration are trying to hide from the moral horror of ripping children away from their parents, Trump's favorite Fox News host thinks these kids actually have it pretty good.
On Sunday morning's edition of "Fox & Friends," Pete Hegseth chose to drastically minimize the harm being done to migrant children when he responded to retired General Michael Hayden's sharp criticism that Trump's policy echoes family separation under the Nazis.
"While these kids are in temporary custody," Hegseth said, "they're getting school and soccer and video games and three squares and two snacks and plenty of sleep … that's the same as exterminating 1.1 million Jews in gas chambers?"
Later in the segment, co-host Abby Huntsman pointed out that about 30 percent of detained kids are separated from their parents, and that those separated children had numbered about 2,000over the past six weeks.
"These parents know they're breaking the law," Hegseth objected. "This is a temporary separation, this isn't — they're not separated forever, a month, 2 months. I was deployed for 12 months. Like, separation is separation, they're going to be okay if their parents actually care for them."
Hegseth, who was once a top contender to be Trump's secretary of veterans' affairs, thinks that a breastfeeding infant should deal with being ripped away from her mother the same way that a grown man handles a voluntary military deployment.
Hegseth seems to think that the trauma of separation, which may have already led one man to commit suicide, is rendered tolerable for children by feeding and sheltering them in what amount to prison camps.
And Hegseth is ignoring the urgent warnings from pediatricians that separating young children from their parents can create "toxic stress," which can cause permanent brain damage. A month or two can seem like an eternity to a small child who doesn't know when she'll see her mother again.
Just a few days ago, Sarah Huckabee Sanders tried to find a biblical justification for separating families. But now, the Trump administration is pretending to share the nation's outrage at the problem they created.
Unfortunately for them, facts and reality keep intruding — and the facts show that Trump's policy is just as cold-hearted as Hegseth's words suggest.
Published with permission of The American Independent.