Trump's Intelligence Chief Says Country Is 'Protected' From Kushner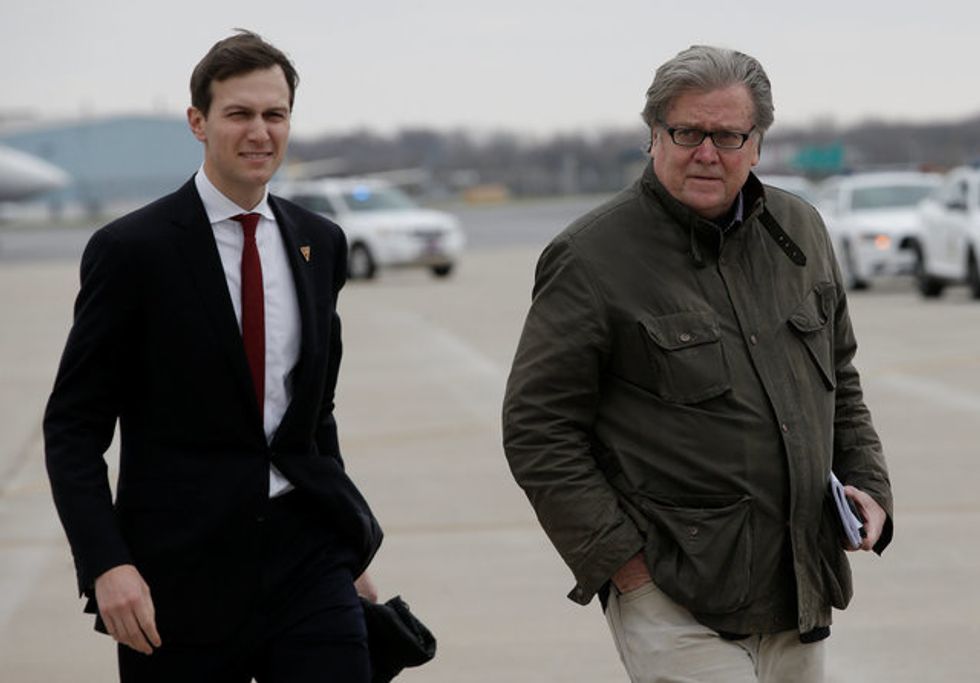 Reprinted with permission from Shareblue.com
Trump's son-in-law and senior adviser Jared Kushner posed a threat to the nation by holding a top security clearance. And Trump's own intelligence chief finally admitted it.
At a Senate Armed Services Committee hearing on Tuesday, Sen. Richard Blumenthal (D-CT) asked National Intelligence Director Dan Coats if he knew that at least four foreign countries discussed their ability to manipulate Kushner.
"I've seen that leak," Coats replied.
"Can you assure us that you are taking effective action to protect our national security against that manipulation?" Blumenthal asked.
"We are doing everything we can to protect the United States' citizens from harm from abroad, including what you have just described," Coats replied.
Coats went on to say that Kushner is no longer a threat to national security. But that's only because chief of staff John Kelly downgraded his clearance just last week.
Coats' admissions show that by the Trump administration's own reckoning, Kushner was a threat to national security for over a year.
But even with Kushner's downgraded clearance, he has retained his position and influence in the White House. And this is despite the fact that his business dealings make him a possible target of blackmail.
But perhaps that's not seen as a problem in this administration. Trump himself has proven to be vulnerable to blackmail and unwilling to protect the country from attacks on our democracy.
So it's no wonder he was fine with letting his own son-in-law pose a potential threat to the security of the nation.