Trump's Shady CDC Director Forced To Resign In Disgrace Over Tobacco Stocks
@FAWFULFAN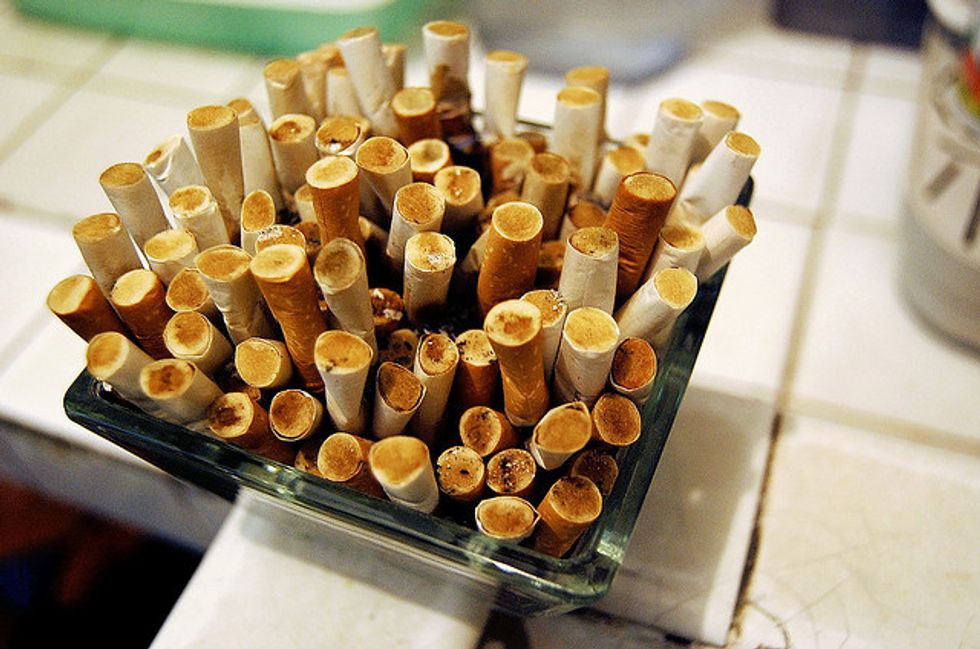 Reprinted with permission from Shareblue .
Donald Trump and his administration have already had to face a number of embarrassing ethical issues in just one year, and now there's one more humiliation to add to his list.
Dr. Brenda Fitzgerald, appointed just seven months ago to head the Centers for Disease Control and Prevention, has been exposed for trading stocks in Japan Tobacco, a multinational cigarette corporation, while simultaneously heading the CDC.
Fitzgerald is responsible for most of the federal government's public health measures and responses — including a multi-year federal
anti-smoking campaign
.
Less than 24 hours after the story broke, Fitzgerald submitted her resignation .
Even before this story broke, Fitzgerald was facing heavy scrutiny for her conflicts of interest that precluded her from fully performing her jobs. She was forced to recuse herself from a wide variety of public health issues, ranging from cancer to the opioid crisis, and had declined to testify to Congress.
This comes at a time when Trump has left hundreds of CDC positions vacantly and proposed billions of dollars in cuts to the agency, even as they struggle to cope with flu season .
Fitzgerald had been appointed to her role by Trump's former Health and Human Services secretary, Tom Price , who was forced to resign last September amid allegations he had blown over $1 million in taxpayer money traveling on private jets.
Fitzgerald's departure isn't the end of the conflicts of interest at Health and Human Services. The new secretary, Alex Azar, who is overseeing Trump's supposed effort to reform prescription drug prices, is a former pharmaceutical executive who gouged diabetics for insulin and tested erectile dysfunction pills on children just to block competitors from developing a generic version.
The people Trump and his team have tapped to manage the health and well-being of the American people have been an absolute disaster. We deserve leaders who approach their job seriously and ethically.
Matthew Chapman is a video game designer and science fiction author from Texas. Can be found on Twitter @fawfulfan.