Trump's Steel And Aluminum Tariffs Are Absolutely Horrible For American Workers
@AlterNet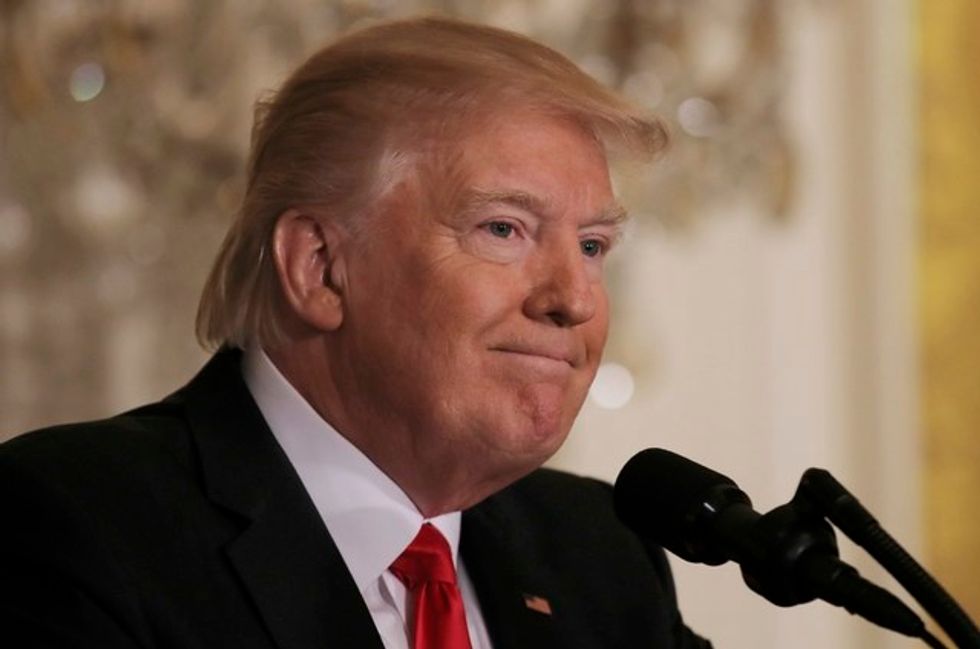 Reprinted with permission from AlterNet.

President Donald Trump announced Thursday his decision to slap tariffs of 25 percent on foreign steel and 10 percent on foreign aluminum, a reckless move that shocked investors and caused the stock market to plunge, erasing nearly all the gains made this year.
While the stock market is far from the only important measure of the economy, the drastic drop doesn't bode well. People who have money on the line are fearful about what this move means for the country as a whole.
There's good reason to be nervous. When President George W. Bush levied a similar tariff on steel in 2002, some estimates found that the policy cost as many as 200,000 jobs in industries that use steel—which is more jobs than the entire workforce of the steel industry.
Though the rise in the price of metals is good for the metal producers, it's bad for people who buy things like cars, plane tickets, aluminum cans or aluminum foil.
What this policy really is, then, is a costly favor to a special interest group—exactly the kind fo policy Trump supposedly was running against in the 2016 election. If Trump really thinks it's good for the country, he's been duped.
It's clear, at the very least, that the plan has not been thought through. Trump announced the plan today with little preparation, and his advisors on in the White House a reportedly deeply divided on the policy. Even Republicans in the House and Senate are splitting from the president on this policy, with many openly calling it "weak," "counterproductive" and "job-killing."
Perhaps the most concerning part of the whole proposal is how other countries will react. Will they slap tariffs on U.S. goods in response? Will Trump retaliate in response?
If a trade war escalates—and it's a possibility some observers are seriously worried about—everybody loses.
Cody Fenwick is a reporter and editor. Follow him on Twitter @codytfenwick.