Turkish Court Releases 230 Accused Of Plotting Coup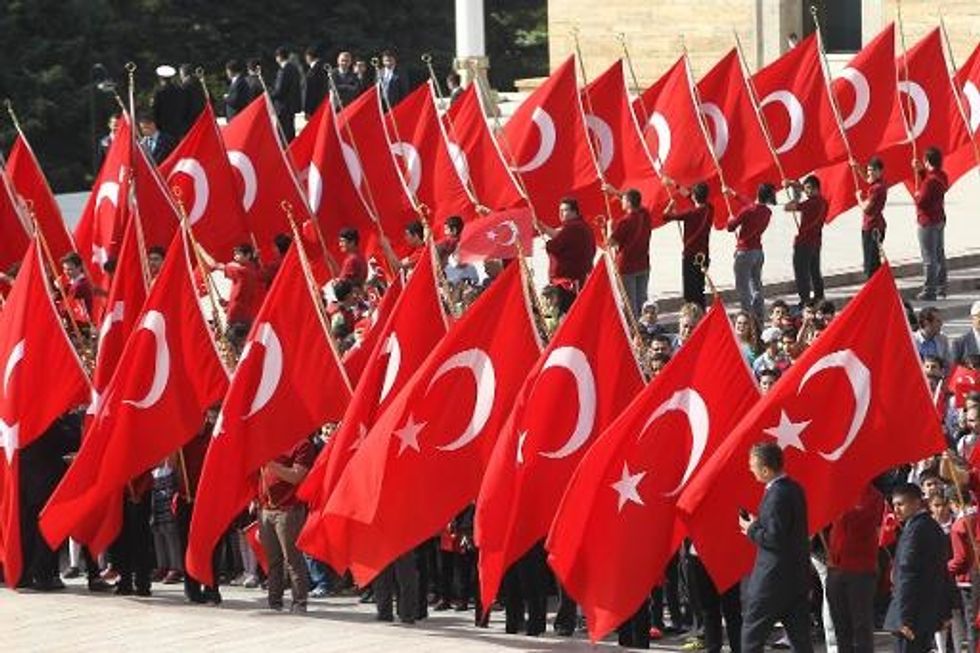 ISTANBUL — A Turkish court ordered Thursday the release of 230 people who were convicted of being involved in the so-called "sledgehammer" plot to stage a coup against Prime Minister Recep Tayyip Erdogan.
The move came a day after the Constitutional Court ruled that the rights of the 230 had been violated. It paves the way for a retrial in the case, which originally concluded in 2012.
Erdogan's government has also questioned the guilty verdicts, largely against former military officers, implying there were problems with the case and those convicted may have been framed.
The sledgehammer plot was said to be an attempt by military officers to oust Erdogan, from the Islamic Justice and Development Party, shortly after he took office in 2003.
The military has long had a hand in Turkish politics, staging four coups since 1960.
However, a constitutional referendum in 2010 weakened the ability of the military — which had often seen itself as a protector of secularism — to intervene again.
On Wednesday, a court sentenced former president and army chief Kenan Evren, 96, and former air force chief Tahsin Sahinkaya, 89, to life in prison for their leading role in the bloody 1980 coup.
Photo: Adem Altan via AFP
Interested in world news? Sign up for our daily newsletter!