Twenty And Counting: The Trump Gang's Rap Sheet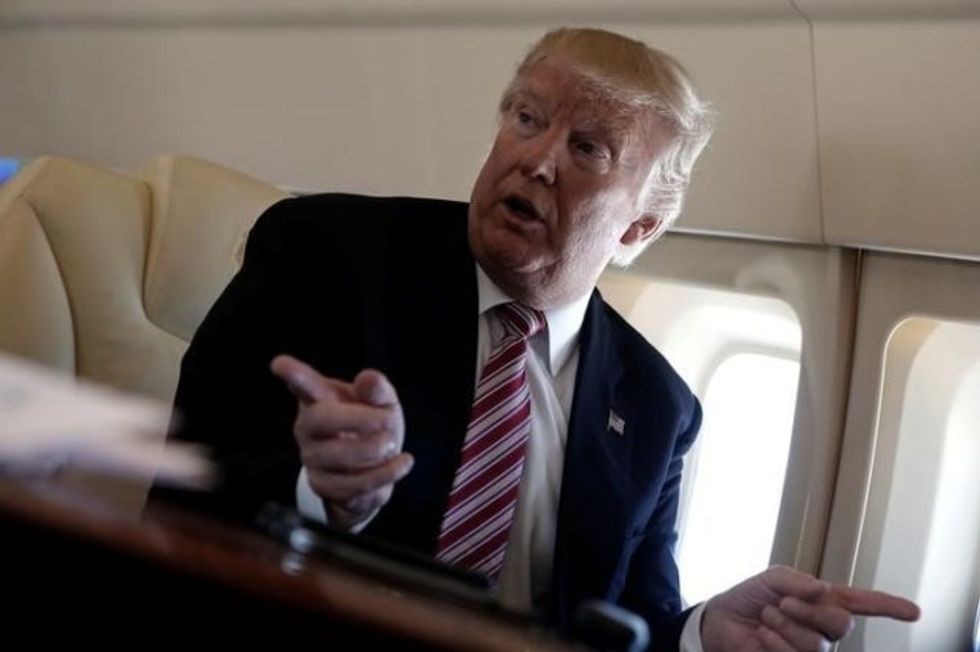 Reprinted with permission from Shareblue.
Trump's former campaign chairman, Paul Manafort, was found guilty on eight federal charges Tuesday, just an hour before Trump's longtime lawyer and fixer Michael Cohen pleaded guilty to eight counts, including illegally paying hush money for the purpose of helping Trump win the election.
With previous guilty pleas from Rick Gates (2 counts), George Papadopoulus (1 count), and Mike Flynn (1 count), that brings the total number of Trump associates who have pleaded guilty to or been convicted of criminal charges in the Russia probe to five, and the total count of criminal charges on their rap sheet to 20.
While Trump and his legal team tried to make the best of the situation this week, the only defenseRudy Giuliani could come up with was that Trump himself has not been indicted (yet), though legal experts say the charges against Cohen make Trump an unindicted co-conspirator in the illicit payment scheme.
This week's developments are bad news for Trump not only because they implicate him, but also because they serve as a reminder of just how productive the Russia investigation has been and how critical it is for it to continue.
Even before Manafort's convictions and Cohen's guilty plea on Tuesday, the majority of Americans supported special counsel Robert Mueller's probe and believed that it was important to let it continue. Americans also disapprove of the way Trump is handling the probe, and a majority believe he has been untruthful.
Of course, Trump will continue to lash out, likely louder than ever, and his cries of "witch hunt!" are not likely to go away any time soon.
But unfortunately for Trump and his cronies, Mueller's investigation isn't going anywhere, either. And with each passing day, the evidence trail gets one step closer to Trump.
Here's a look at some of the major results thus far:
Charges, pleas, and convictions:
-Number of people indicted: 32
-Number of Trump associates indicted: 5
-Number of companies indicted: 3
-Number of charges: 100+
-Number of people who have pleaded guilty (total): 6
-Number of Trump associates who have pleaded guilty: 4
-Number of Trump associates who have been found guilty: 1
-Special counsel Mueller's record on getting guilty pleas or convictions against Trump associates: 100 percent
Rap sheet of Trump associates who have been charged:
Michael Cohen
Paul Manafort
Rick Gates
Michael Flynn
George Papadopolous
Other individuals who have been criminally charged:
Alexander Van Der Zwaan
Richard Pinedo
13 Russian nationals and 3 Russian entities
12 Russian intelligence officers
What's next:
The Russia investigation has already yielded major results, but it's also still very active. Many key questions remain unanswered, and investigators are reportedly still looking at a number of potential crimes involving Trump, his associates, and Russian officials. These areas of inquiry include but are not at all limited to:
While no one knows exactly what to expect next, one thing is for sure: All one needs to do is look at the numbers to see that this investigation is picking up speed and catching up with Trump faster than he can outrun it.
Published with permission of The American Independent.