Twitter Burns Don Jr. On Supreme Court Cake Ruling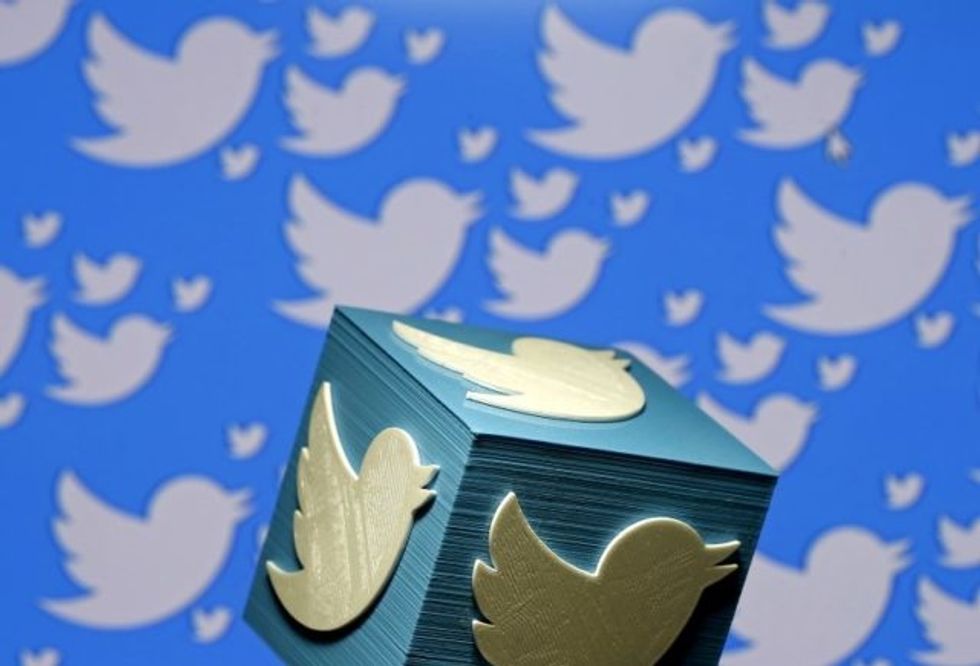 Reprinted with permission from AlterNet.
In the aftermath of the Supreme Court's 7-2 ruling in favor of a baker who claimed the religious freedom to deny making a same-sex couple their wedding cake, Donald Trump Jr.—like many on Twitter—jumped to offer his own well-informed take on the historic ruling.
Commenting on an Associated Press article announcing the Court's "narrow" decision, Trump Jr. chimed in, "I am reading about a 7 – 2 vote. Pretty sure that's not narrowly… At least 2 dem leaning justices must have agreed."
Unfortunately for Trump Jr., in this context "narrow" has nothing to do with the number of Supreme Court Justices who sided with whom in a particular case or whether those Justices deviated from their perceived ideological leanings. Instead, "narrow" means the ruling pertains to the case at hand. As Axios' Sam Baker explains, "SCOTUS says *this* baker wins *this* case, in part because Colorado officials seemed hostile to his beliefs, but explicitly holds open the possibility that future bakers could lose."
The Internet on Monday piled on Trump Jr.'s dense judicial analysis:
lol shit for brains

— Carman Tse (@CarmanTse) June 4, 2018
"How will we EVER explain to the children 7-2 is 'narrow'?"

"We're the media, just do it"

— Lip Schitz (@LSchitz) June 4, 2018
you're a moron

— Jay Willis (@jaywillis) June 4, 2018
I have read
the decision
that the Supreme Court
issued

and which
you have misinterpreted
like the tweet itself

Forgive me
the ruling was trifling
so narrow
Like your frickin' understanding of the law, the media, and the unsettled constitutional issues in the case, genius https://t.co/om5h9dgWdG

— Matt Fuller (@MEPFuller) June 4, 2018
Trump Jr. also thought the Trump Tower meeting with Russian operatives was "narrowly" about adoption so despite a Penn education he clearly has no idea what the word means https://t.co/da2jTsDNW1

— Adam Blickstein (@AdamBlickstein) June 4, 2018
How many times were you dropped on your head as a baby? And as an adult, for that matter?

— Scott Tobias (@scott_tobias) June 4, 2018
Trump Jr, surprisingly, is not an expert in appellate law or how people talk about Supreme Court decisions https://t.co/8w5RUQbas9

— Judd Legum (@JuddLegum) June 4, 2018
I'd try to explain the concept of a narrow legal ruling to you, but I;m reasonably sure you wouldn't understand it.

— John D. Burns (@johnburnsnc) June 4, 2018
Narrowly is not in reference to the vote, it is the legal scope of the opinion. Which is largely focused on the facts of the case not the broader question at hand https://t.co/cMXSGSTptc

— Saagar Enjeti (@esaagar) June 4, 2018
This is not helpful. Narrow has nothing to do with the number of justices. A unanimous decision can also be a narrow ruling. You don't have to be a legal expert to know how to use Google. https://t.co/dnHZKr2kDY

— Meg Kinnard (@MegKinnardAP) June 4, 2018
That's not what "narrow" means. It refers to precedents intentionally or otherwise set. That, too, is disputable, but it's not about the number of judges joining the majority/plurality.

— Noah Rothman (@NoahCRothman) June 4, 2018
To be fair, Trump Jr. wasn't the only MAGA-head whose grasp of the law (and Google) is "narrow":
Supreme Court rules in favor of Colorado baker who refused to bake a wedding cake for a gay couple 7 – 2. The liberals call that a "narrow" victory! Hahahahaha

— Shannon Burke (@TheShannonBurke) June 4, 2018
7-2 hockey score = blow out
7-2 baseball score = not even close
7-2 #Scotus ruling = narrow?
When progressive judges flip… that's not narrow.

— Tim Young (@TimRunsHisMouth) June 4, 2018
7 to 2 is not a "narrow victory" Reuters!#MasterpieceCakes #tcot #maga pic.twitter.com/bWftcLLKLc

— Andrew Follett (@AndrewCFollett) June 4, 2018
SCOTUS season is upon us.

Notice it's always important to address how "narrow" the ruling is when liberals lose?

Baker in colorado can make whatever cake he wants. He can't be forced to meet the demands of others.

Cause it's America you big dummy.

— David Bellavia (@DavidBellavia) June 4, 2018
And NOOOOO. It wasn't a "narrow" ruling. https://t.co/0AsINhYELw

— Chicks On The Right (@chicksonright) June 4, 2018
Elizabeth Preza is the Managing Editor of AlterNet. Follow her on Twitter @lizacisms.