Two Americans Killed In Kabul Suicide Bombing
@AFP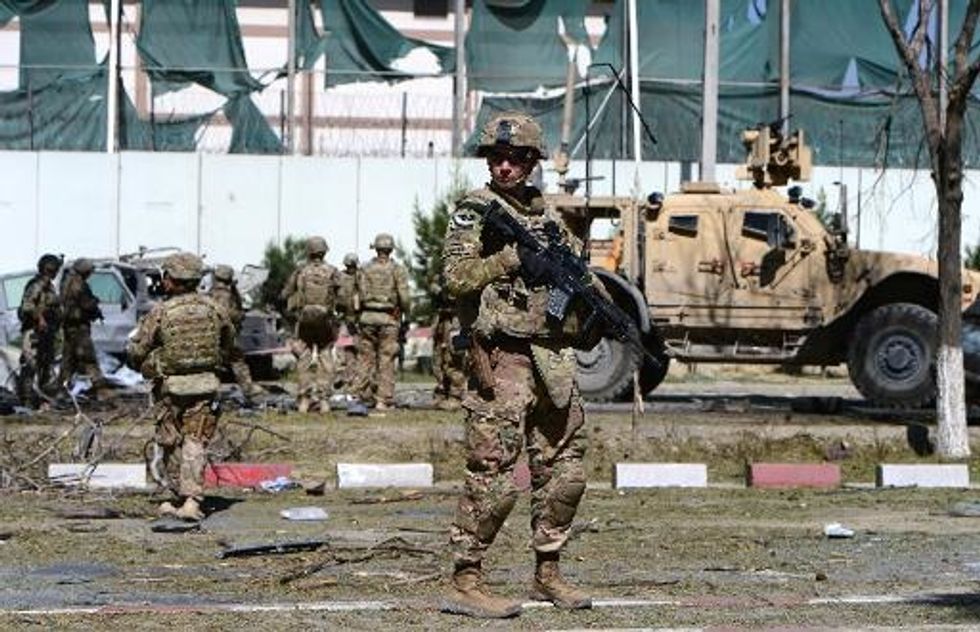 Washington (AFP) — Two Americans were among those killed in a Taliban suicide bombing Tuesday that targeted a NATO convoy in Kabul near the U.S. embassy, a defense official told AFP.
The U.S. official, who spoke on condition of anonymity, did not specify if the American victims were soldiers or civilians.
The NATO-led coalition had earlier issued a statement saying three personnel died in the attack, and the Polish army said one of its soldiers was killed.
The attack came during morning rush-hour traffic near the heavily-guarded U.S. embassy on a road used by NATO convoys every day.
The bombing also wounded at least 13 civilians.
In the United States and in other NATO states, the war in Afghanistan has become overshadowed by events in the Middle East, where Washington is now carrying out air attacks on Islamic State jihadists in Iraq.
The NATO-led force now has 41,000 troops in Afghanistan, with about 29,000 Americans and 300 soldiers from Poland.
All NATO combat forces will withdraw by December after 13 years of fighting the Taliban, with a follow-on mission of about 12,000 troops likely to stay on into 2015 on training and support duties.
AFP Photo/Wakil Kobsar
Interested in more world news? Sign up for our daily email newsletter.