U.S. Budget Deal Clears Key Senate Hurdle
@AFP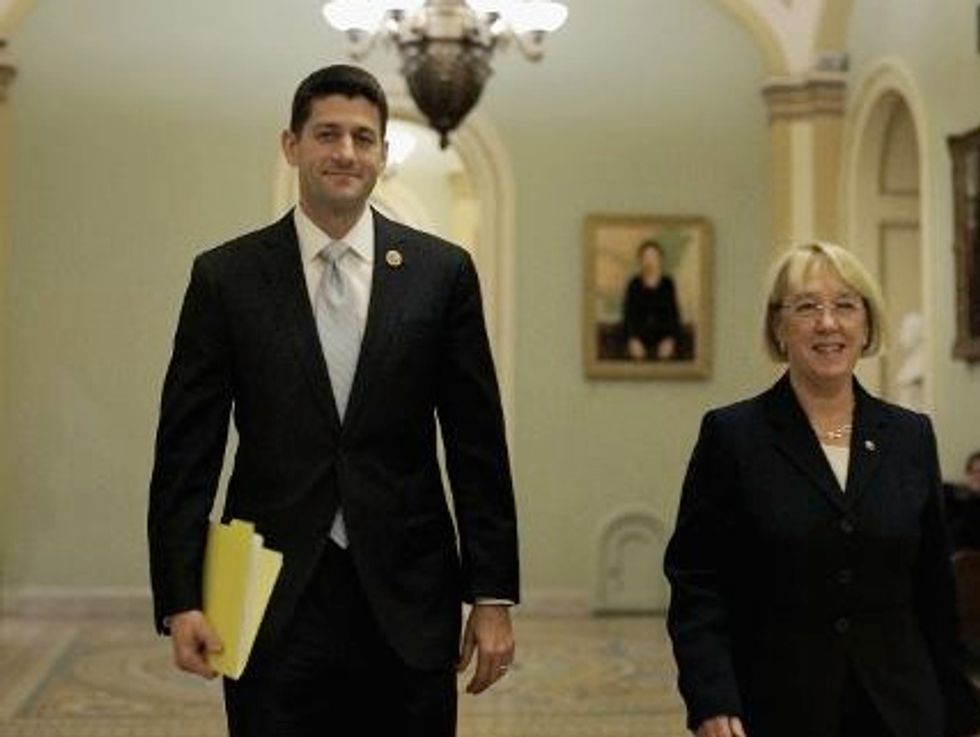 Washington (AFP) – The Senate advanced a bipartisan budget deal Tuesday, virtually guaranteeing passage of a bill that sets spending caps for the next two years and reduces prospects of a government shutdown next year.
The bill, which cleared a Senate procedural hurdle with a bipartisan 67-33 vote and has already won House approval, is now expected to pass Congress this week before lawmakers go on their year-end recess.
President Barack Obama has indicated he will sign the deal into law, allowing lawmakers to spend their two-week break crafting spending measures, within the overall budget cap of $1.012 trillion for 2014, for specific government departments like defense, state, interior and agriculture.
By all accounts the deal is a modest one. It eliminates $63 billion in blunt automatic spending cuts known in Washington as sequestration, and reduces the deficit by some $22 billion.
The accord, struck by Democratic Senate Budget Committee chairwoman Patty Murray and Republican House Budget Committee chairman Paul Ryan, does not close tax loopholes or include an extension of unemployment benefits, something Democrats have complained bitterly about.
Nor does it address reform of entitlement programs like Social Security and Medicare, something Ryan and Republicans have long sought.
"This bill is a compromise, and that means neither side got everything we wanted, and we both had to give a bit," Murray told her colleagues.
"It doesn't tackle every one of the challenges we face as a nation. That was never the goal," she added.
But it "takes the first steps toward rebuilding our broken budget process."
Washington has been embroiled in a near-constant cycle of fiscal warfare since 2011, when a grand bargain between Obama and Republicans collapsed.
The gridlock came to a head in October, when the feuding parties failed to agree on a budget and plunged the government into a costly, 16-day shutdown.
Senator Mike Enzi encapsulated the concerns of many Republicans, complaining after the vote that the deal busts through the spending limits set by the Budget Control Act of 2011 and "promises" to cut future spending.
"We've seen how that story ends," Enzi said. "Ultimately the spending cuts will never materialize."
The new spending is to be offset by raising the amount new federal workers must contribute to their retirement plans, and boosting air travel fees to the Transportation Security Administration.
AFP Photo/T.J. Kirkpatrick