U.S., Colombia To Triple Cooperation In Region
@AFP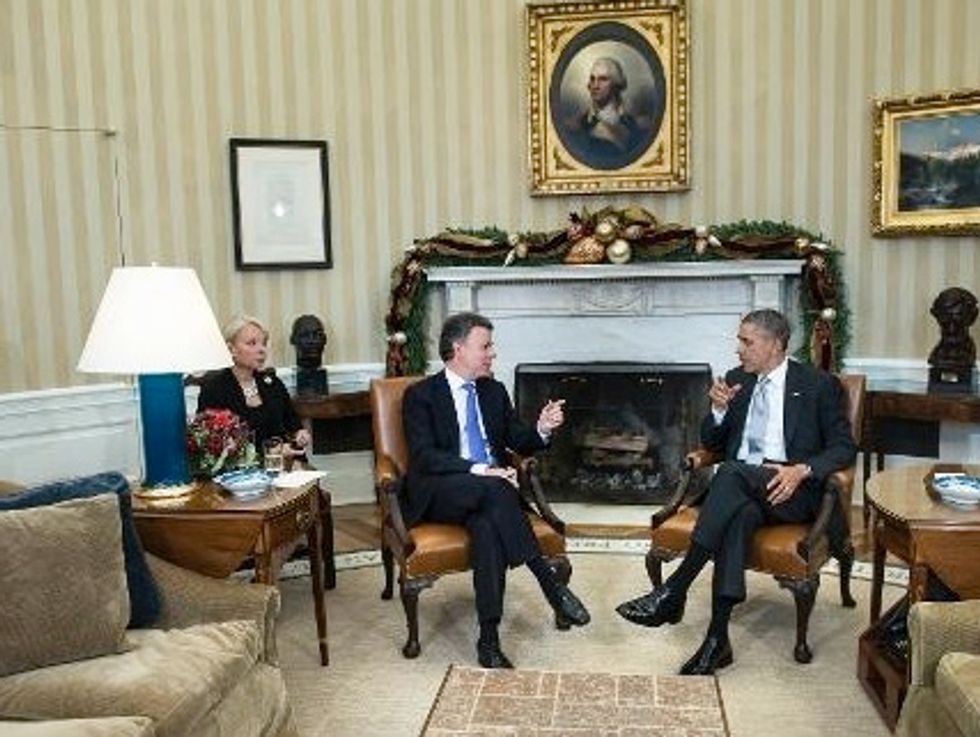 washington (United States) (AFP) – President Juan Manuel Santos on Tuesday said Colombia and the United States would triple security cooperation in a group of third countries in Latin America and the Caribbean.
Santos, after meeting President Barack Obama at the White House, also proposed an economic cooperation pact in Latin America based on the Alliance for Progress unveiled by president John Kennedy in Colombia 50 years ago.
Obama, meanwhile, praised Colombia's peace efforts under Santos, calling his talks with FARC guerrillas "brave" and "bold."
Washington and the United States currently cooperate in security operations targeting drug trafficking and transnational crime in four Central American countries.
"We will be tripling the joint operations we're going to be carrying," Santos told reporters in the Oval Office.
"For example, in one case we have 17,000 officers who have been trained in Colombia, officers who come from these countries."
A White House fact sheet said that the initiative would now encompass six countries in Latin America and the Caribbean, and would involve 152 capacity-building activities.
Both leaders told reporters that the relationship between Colombia and the United States had now stretched beyond its traditional concentration on drug trafficking and security.
"The influence that President Santos personally as well as Colombia as a nation has is only growing, and we think that's a positive because we consider Colombia a great friend and a great success."
AFP Photo/Brendan Smialowski