U.S. Considers Releasing Another Guantanamo Bay Detainee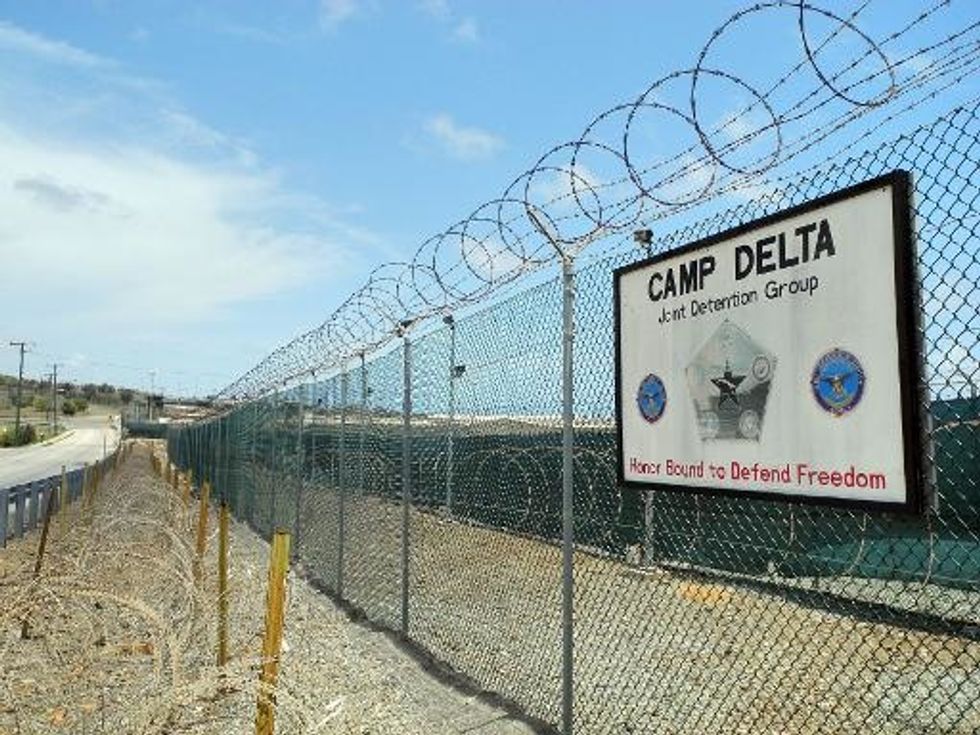 By Richard Serrano, Tribune Washington Bureau
WASHINGTON — Ali Ahmad Razihi, accused of being a former bodyguard to al-Qaida leader Osama bin Laden, hopes someday to leave the U.S. prison at Guantanamo Bay and return to Yemen, where he plans to marry and help his family in their fruit and vegetable farm.
At a hearing Thursday to decide whether he should get his wish, U.S. military lawyers said they couldn't say with certainty whether he remained a threat to this country. Razihi appeared at the Pentagon's latest Periodic Review Board hearing, becoming only the third Guantanamo detainee to do so.
The hearings, begun by the Obama administration as a way to gradually empty and close the prison in Cuba, are giving half of the roughly 150 prisoners a chance to be moved to a list of detainees eligible for release.
In two other cases so far, one detainee was cleared for transfer out of Guantanamo, and the other was deemed too dangerous to release.
Razihi was captured in December 2001 after leaving Yemen for Afghanistan, training under al-Qaida and, according to statements from other detainees, serving in bin Laden's security detail.
Military lawyers said Razihi "consistently denied involvement with al-Qaida or any other extremist group." They said, however, that he "almost certainly" told his family he was joining al-Qaida and that his aliases appeared on applications, rosters and personnel forms for the terrorist group.
They said that "his detention has posed a low threat" to the guards, and that it was difficult to determine whether he might rejoin a terrorist network if released. "We lack sufficient information to assess whether his stated intentions are genuine," the Pentagon said.
His personal representative, or defense counsel, read a two-page statement supporting Razihi's release. The representative, who like the military lawyers was not identified, met with his client for 40 hours over the last three months. "He is a peaceful man," the representative said.
He said Razihi is housed in a dorm-style section of the prison and "has mentioned to me many times that he desires to go back to Yemen and become a constructive member of his hometown, Taiz."
He said he also spoke by phone with Razihi's brother, who pledged to help Razihi find a wife and safe place to live. The detainee "is a man with a lot of work to do at home, and a family support group," the representative said.
A decision for Razihi will come later.
In the first case reviewed, the board found it "no longer necessary" to continue holding detainee Mahmoud Abd Aziz Mujahid, another bin Laden bodyguard. It cited his "positive and constructive role in detention since 2009, extensive family support in Yemen and candor in recent interactions with U.S. officials."
In the second case, the board concluded that Abdel Malik Ahmed Abdel Wahab Rahabi, another bin Laden bodyguard from Yemen, had "significant ties" to al-Qaida, was once selected for a hijacking plot and is related to another "possible extremist." The board ruled he should remain in custody.
AFP Photo/Chantal Valery