U.S. Court Overturns Sentence In Church Abuse Case
@AFP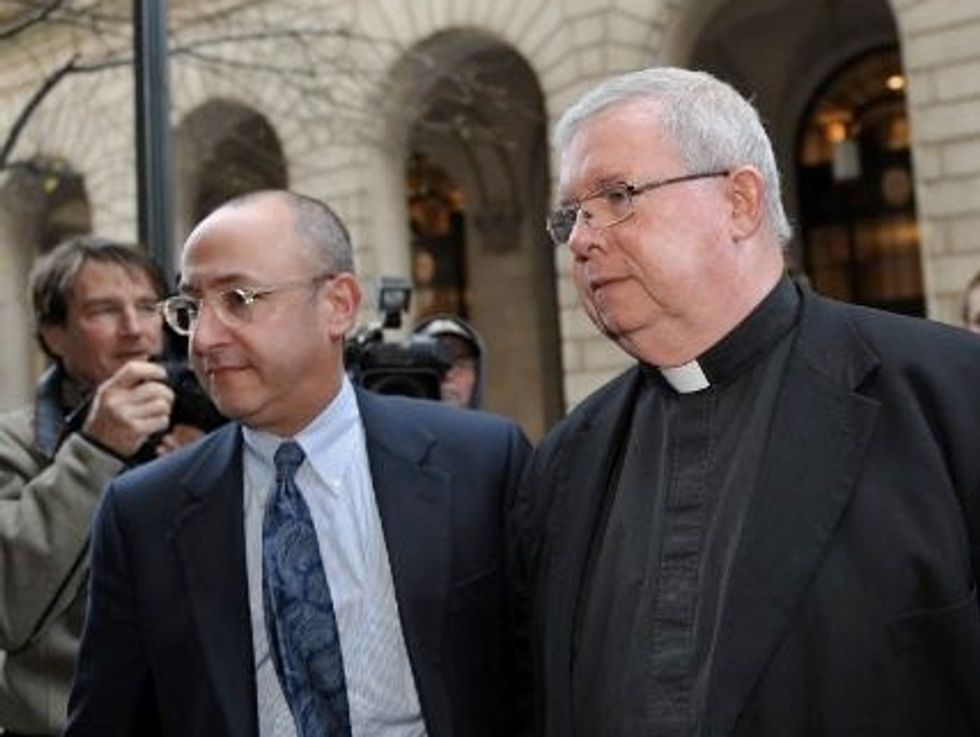 New York (AFP) – A U.S. appeals court on Thursday overturned the conviction of a senior American church official found guilty of covering up child sex abuse and ordered him freed from prison.
Monsignor William Lynn was found guilty in June 2012 on one count of child endangerment and sentenced to between three and six years in jail in the U.S. city of Philadelphia.
Lynn, whose job had been to investigate reports of abuse in the archdiocese from 1992 to 2004, was not charged with molesting children, rather with covering up the crimes of priests who did.
But Thursday's ruling from the Pennsylvania appeals court concluded that theories of accomplice liability applied by the trial court "were not supported by sufficient evidence."
"In sum, the evidence was insufficient to demonstrate that appellant 'acted with the intention of promoting or facilitating'" the offense, it said.
"Judgment of sentence reversed. Appellant is discharged," it added.
The trial, the first in the United States involving such a senior official in the Catholic Church, had been hailed by victims' groups as a major step forward.
Lynn argued that he may have been out of his depth, but had never acted criminally.
The trial also centered on two more Philadelphia priests.
Reverend James Brennan, who was suspended from his duties as a priest, stood accused of attempting to rape a teenage boy in the 1990s. The jury was hung over the charges dealing with Brennan.
Defrocked priest Edward Avery pleaded guilty on the eve of trial. Avery was sentenced to between 2.5 and five years in prison.
The court heard graphic testimony describing sexual abuse in the Philadelphia archdiocese.
Lynn's lawyer had described him as a low level functionary who struggled within a rigid church hierarchy to act against abuse.
Prosecutors portrayed Lynn as a keeper of secrets and that, by failing to remove abusive priests from positions where they had contact with minors, Lynn put children in danger.
AFP Photo/Stan Honda