U.S. Dominates Chinese World University Rankings
@AFP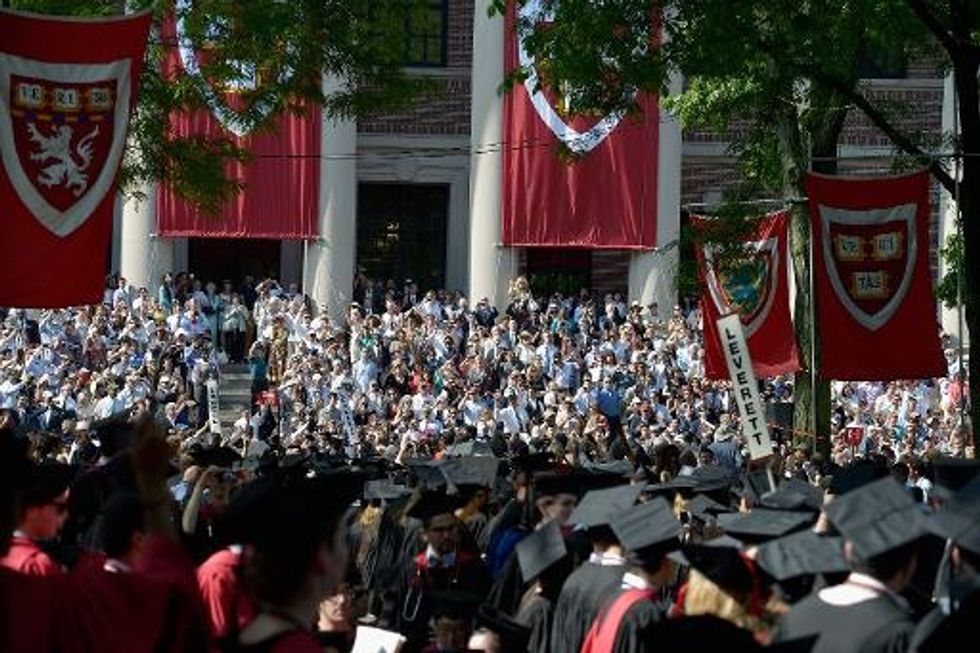 Shanghai (China) (AFP) — U.S. universities dominated the top 20 in an annual ranking of global educational institutions released by a Chinese organization Friday, with Harvard remaining in first place ahead of Stanford.
The top 20 in the 2014 Academic Ranking of World Universities included only four non-American institutions, all from Europe, including Cambridge in fifth place and Oxford in joint ninth.
The top 10 were virtually unchanged on last year, with MIT in third, swapping position with fourth-placed University of California, Berkeley, and Princeton in sixth doing the same with Caltech in seventh.
Columbia University in New York came eighth, and the University of Chicago was joint ninth.
The Swiss Federal Institute of Technology in Zurich came 19th, remaining the highest-ranked continental European institution.
University College London climbed two places to scrape into the top 20.
The Centre for World Class Universities at Shanghai's Jiaotong University surveys more than 1,200 universities around the world annually.
It ranks the best 500 based on six indicators, including the number of Nobel Prizes and Fields Medals won by staff and alumni, and the number of articles published in the journals Nature and Science.
The factors — which unlike many other listings do not include teaching quality or graduate employment — are such that the findings will vary only slowly over time.
European officials have criticised the calculation basis for being biased towards sciences at the expense of the humanities.
"It's a ranking like any other, on top of that the Shanghai ranking's criteria are more friendly towards Anglo-Saxon countries than European universities," France's higher education and research minister Genevieve Fioraso told AFP.
"American research universities are very selective, unlike ours," she added.
France had four institutions in the top 100, led by the Pierre and Marie Curie University in Paris, which was 35th.
The Jiaotong body started compiling the annual rankings — originally intended to benchmark the performance of Chinese universities — in 2003 and Harvard has been in first place ever since, it said in a release.
The top-ranked Asia-Pacific institutions were Tokyo University in 21st place and Kyoto in 26th, both of them unchanged on last year.
Peking University was the highest-ranked in mainland China at 119, followed by Shanghai Jiaotong itself at 122.
The compilers describe their list as the "most trustworthy" in global university rankings, citing transparent methodology, and reliable data.
AFP Photo/Paul Marotta
Interested in national news? Sign up for our daily email newsletter!