U.S. Jobless Claims Fall
@AFP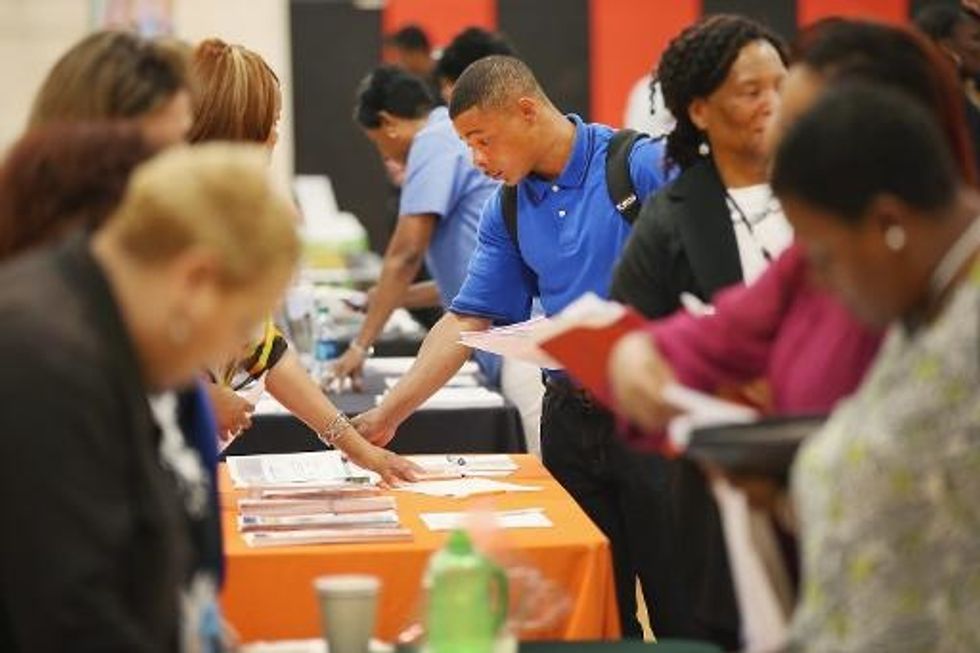 Washington (AFP) — New claims for U.S. unemployment insurance benefits fell more than expected last week, another sign of tightening in the jobs market, official data released Thursday showed.
Initial jobless claims fell to 298,000 in the week ending August 16 from the revised 312,000 the previous week, the Labor Department said.
The decline in new claims, a sign of the pace of layoffs, was much larger than analysts expected. The average estimate was for a 308,000 level.
The weekly claims numbers are volatile, but have been pointing to an improvement in the labor market, economists say.
"The downward trend continues, and is consistent with strong payroll numbers," said Ian Shepherdson of Pantheon Macroeconomics.
The four-week moving average was 300,750, an increase of 4,750 from the previous week. A year ago the average was 333,750.
The U.S. economy added 209,000 jobs in July, keeping up a solid 200,000-plus monthly streak since February. The unemployment rate fell to 6.2 percent from 7.3 percent a year ago.
"This time last year, claims were trending at about 335,000, so the improvement has been substantial, and enough on its own to suggest that payroll growth should be able to sustain a pace close to 250,000 per month," Shepherdson said.
AFP Photo/Scott Olson
Interested in economic news? Sign up for our daily email newsletter!