U.S. Jobless Claims Rise But Still On Improvement Track
@AFP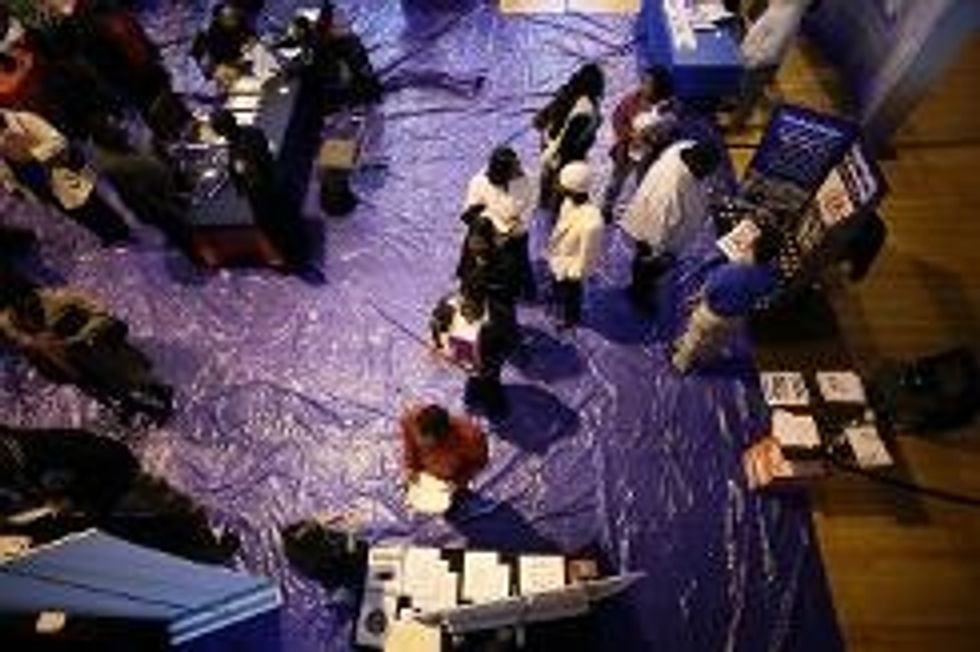 Washington (AFP) – New claims for U.S. unemployment insurance benefits rose last week but remained on a downward trend as the job market slowly improves, government data released Thursday showed.
Initial jobless claims, a sign of the pace of layoffs, totaled 344,000 in the week ending April 26, an increase of 14,000 from the prior week's slightly revised 330,000 reading, the Labor Department said.
Claims last week were at their highest level since late February.
Most analysts expected claims to fall to 315,000. But they cautioned that weekly volatility was particularly difficult to assess because of the Easter holiday and school break periods.
The four-week moving claims average, which helps to smooth out volatility, rose by 3,000 to 320,000.
A year ago the four-week average was at 344,000.
The claims data came ahead of Friday's April jobs report. The Labor Department is expected to announce 210,000 jobs were added to the economy, after 192,000 in March, and the unemployment rate slipped to 6.6 percent from 6.7 percent.
"This report screams Easter seasonal adjustments, so we are inclined to ignore it," said Ian Shepherdson of Pantheon Macroeconomics.
"We think the underlying trend is falling, but only slowly, and we'd be happy to see the four-week moving average trending in the low 320s by the middle of June."
©afp.com / Joshua Lott