U.S. New Home Sales Hit Six-Year High
@AFP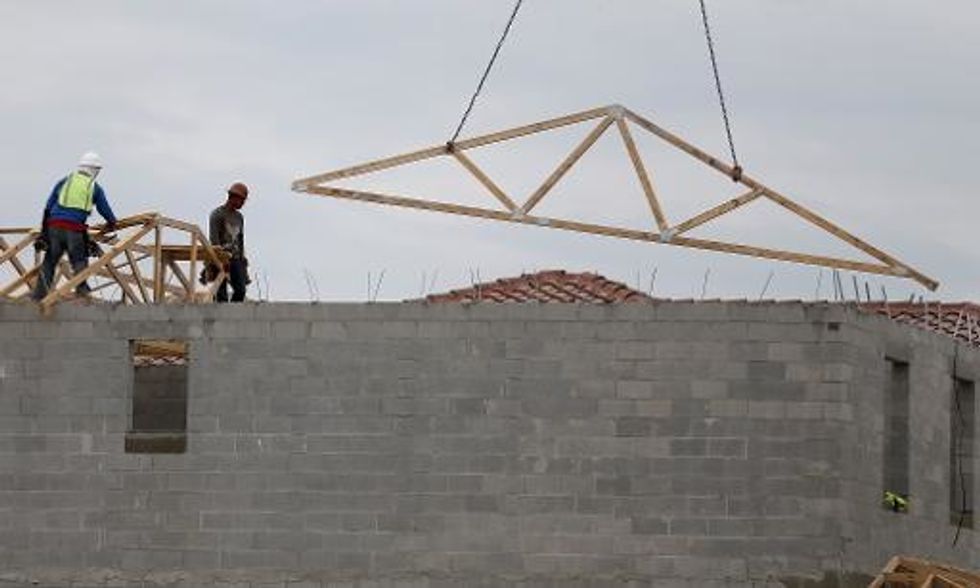 Washington (AFP) — Sales of new homes in the United States in May hit their highest pace since the market crashed six years ago, as the industry pulls out of the winter lull.
Sales picked up to an annual pace of 504,000 units, compared to a 425,000-unit pace in April, and were nearly 17 percent higher than a year ago, the Commerce Department said Tuesday.
The median price of new homes sold rose as well, hitting $282,000, compared to $263,700 in May 2013.
But the stock of homes on the market tightened, with a 4.5-month supply, compared to 5.3 months in April.
Jim O'Sullivan, an economist with High Frequency Economics, said the jump in sales was much larger than expected, and although the data is volatile, it adds to other signs of a pickup in the real estate sector.
"The housing recovery appears to be getting back on track," he said.
AFP Photo / Joe Raedle
Interested in news on the economy? Sign up for our daily email newsletter!