U.S. Officials Vow To 'Impose Costs' On Russia Over Ukraine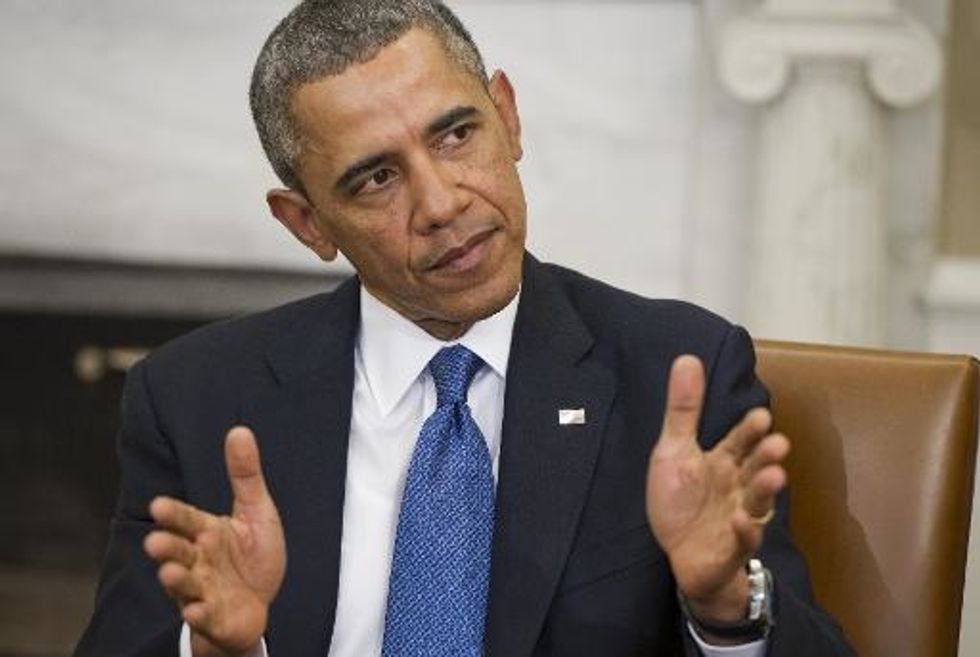 By Kathleen Hennessey and David Lauter, Tribune Washington Bureau
WASHINGTON — Newly levied visa restrictions and an executive order allowing financial sanctions against people or groups "threatening the peace, security, stability, sovereignty, or territorial integrity of Ukraine" will allow the U.S. to "impose costs" on Russia for its actions in Crimea, senior administration officials said Thursday.
U.S. officials also rejected the idea of a referendum on whether Crimea should remain part of Ukraine, which Russian-backed officials announced Thursday. Any such decisions have to be made "with the government in Kiev," the Ukrainian capital, said a senior administration official, one of several who briefed reporters on condition that they not be identified by name.
"You can't have a situation where the legitimate government of the country is excluded from decision-making about the future of the country," the official said.
The White House announced Thursday that the U.S. will ban unidentified Russian officials and others involved in "threatening the sovereignty and territorial integrity of Ukraine" from receiving U.S. visas. Senior officials said existing visas had been canceled for some people but declined to say who or how many.
The State Department will notify individuals of the cancellations "as the occasion arises," a senior official said.
Under the new executive order on financial sanctions, which President Barack Obama signed Thursday, the Treasury Department will now begin deciding which individuals or groups might be subjected to financial penalties.
The order allows sanctions against people involved in "undermining democratic processes or institutions in Ukraine; threatening the peace, security, stability, sovereignty, or territorial integrity of Ukraine; (or) contributing to the misappropriation of state assets of Ukraine" — categories that could reach officials of the former Ukrainian government of Viktor Yanukovych as well as Russian officials.
U.S. officials described the visa ban and the financial sanctions as tools, the use of which could be ratcheted up or down depending on Russian actions.
"There is an opportunity for Russia to de-escalate" the crisis by pulling back its troops in Crimea, a senior official said. "We can calibrate our sanctions and our actions based on what the Russians do," the official added, but noted "there should be costs and consequences for Russia for what they have already done."
Crimea, a peninsula in southern Ukraine with a heavy majority of Russian speakers and a large Russian naval base on the Black Sea, has been the focus of the recent conflict between Russia and Ukraine.
The moves add to existing visa restrictions on people involved in human rights abuses in Ukraine and mark a further escalation of U.S. pressure on Russia. U.S. officials repeatedly have said they intend to ramp up pressure on people close to Russian President Vladimir Putin, who the U.S. accuses of having broken international law by sending troops into Crimea.
The White House statement repeated the U.S. call on Russia "to take the opportunity before it to resolve this crisis through direct and immediate dialogue" with the government in Kiev, the Ukrainian capital, along with "the immediate pull-back of Russia's military forces to their bases, the restoration of Ukraine's territorial integrity, and support for the urgent deployment of international observers and human rights monitors who can assure that the rights of all Ukrainians are protected, including ethnic Russians."
AFP Photo/Saul Loeb