U.S.: Palestinian Reconciliation May 'Complicate' U.S. Peace Efforts
@AFP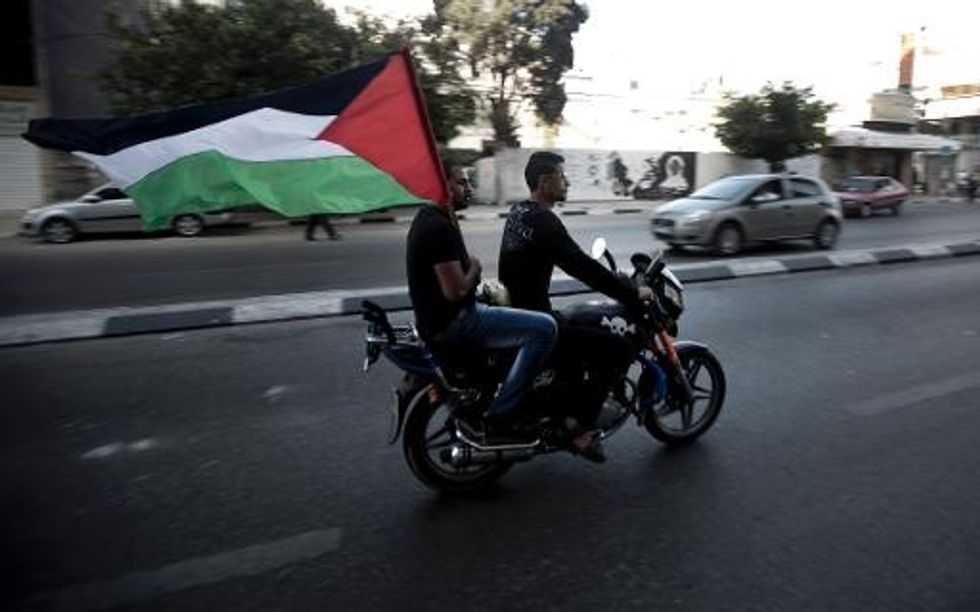 Washington (AFP) – The United States on Wednesday warned that a deal to form a Palestinian unity government could seriously hamper its efforts to forge a peace deal with Israel.
Any Palestinian government must commit "unambiguously" to the principles of non-violence and to the existence of Israel, said State Department spokeswoman Jen Psaki, restating a long-held U.S. position.
"Absent a clear commitment to those principles, this could seriously complicate our efforts to extend the negotiations," she told reporters. "It's hard to see how Israel can be expected to negotiate with a government that does not believe in its right to exist."
Washington was both "disappointed" and "troubled" by Wednesday's announcement of a rapprochement between the Palestine Liberation Organisation (PLO) — internationally recognized as the sole representative of the Palestinian people — and the Islamist Hamas which rules the Gaza Strip, she added.
AFP Photo/Mahmud Hams