U.S. Pledges Arms For Lebanon Army After Jihadist Clashes
@AFP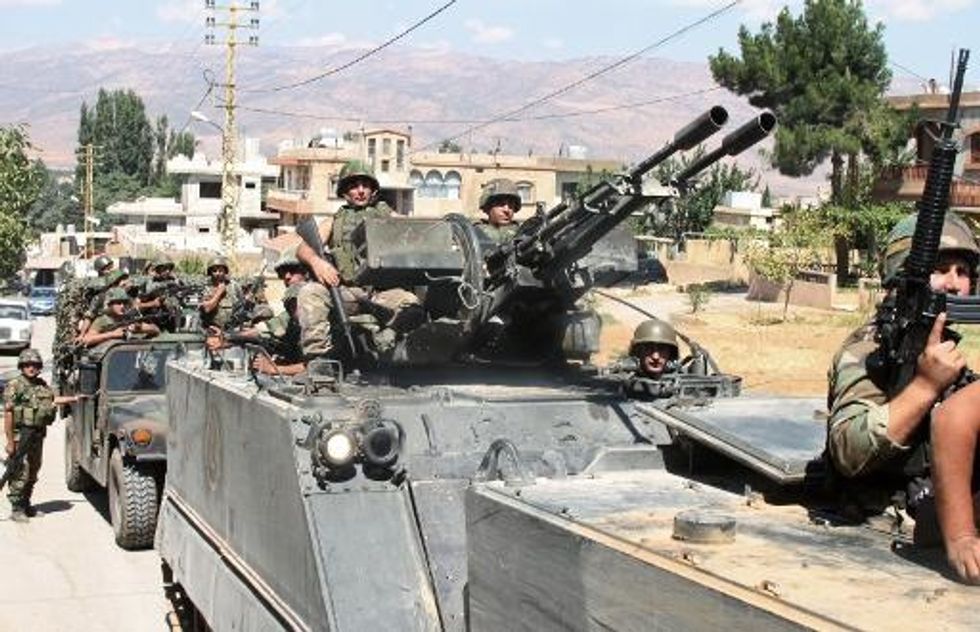 Beirut (AFP) — The United States will supply Lebanon's army with additional munitions and ordnance in a bid to bolster the force after clashes with jihadists, the U.S. ambassador to Beirut said Thursday.
The new assistance comes after Lebanon's military requested emergency aid following unprecedented clashes with jihadists in the eastern Arsal region of the country, on the Syrian border.
The clashes that began August 2 left 19 soldiers dead, and another 19 are still being held hostage despite a truce deal that saw the militants withdraw from the town after five days of fighting.
"The United States will soon deliver additional munitions and ordnance for offensive and defensive combat operations by the LAF (Lebanese Armed Forces)," U.S. ambassador David Hale said in a statement.
"This assistance will enhance the LAF's ability to secure Lebanon's borders, protect Lebanon's people, and fight these violent extremist groups," he said.
"U.S. military assistance will begin arriving in the next few weeks and continue in the months to follow."
He said the aid was part of a long-term US project to support Lebanon's army, often seen as one of the few institutions in the country commanding near universal support and allegiance.
"Since just last October, the United States has provided more than $120 million worth of training and equipment to the LAF to strengthen its role as the sole legitimate defender of Lebanon's sovereignty," Hale said.
Lebanon's army has publicly requested international assistance to bolster its poorly-equipped troops as they battle the violence spilling over from the war in neighboring Syria.
Last December, Saudi Arabia pledged to buy the army $3 billion worth of weapons and equipment from France, but the items to be provided have yet to be finalized and nothing has been delivered so far.
Riyadh also pledged an additional $1 billion to pay for immediate needs, delivering it through their close ally, former Lebanese prime minister Saad Hariri.
That additional aid was announced during the fighting in Arsal that left dozens of militants and civilians dead, raising new fears about the effects of Syria's war on Lebanon's stability.
AFP Photo/STR
Interested in world news? Sign up for our daily email newsletter!