U.S. Senator Coons Says He Will Support Iran Nuclear Deal: Washington Post
@reuters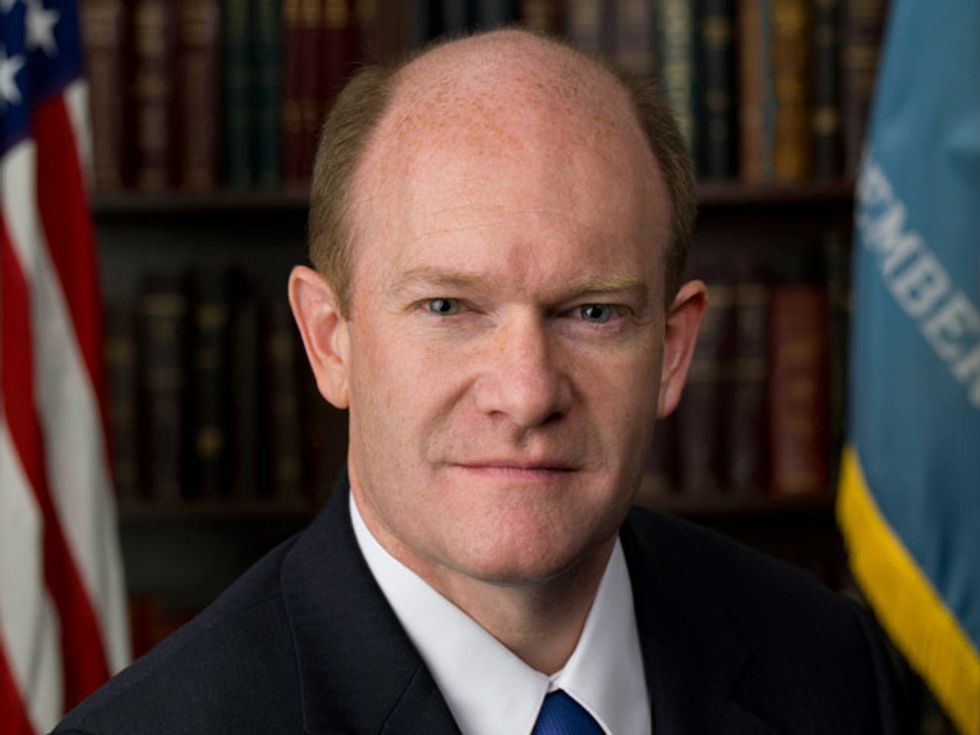 (Reuters) — Democratic U.S. Senator Chris Coons said on Tuesday he will support the Iran nuclear deal, the Washington Post said, leaving the list of senators backing the agreement just one shy of the 34 needed to ensure it will survive congressional review.
Coons, a member of the Senate Foreign Relations Committee, holds the Delaware U.S. Senate seat once held by Vice President Joe Biden. He was due to discuss his position on the Iran deal on Tuesday at the University of Delaware.
To date, 31 Senate Democrats and two independents who vote with the Democrats have said they would back the agreement.
(Reporting by Patricia Zengerle; Editing by Bill Trott and Emily Stephenson)
Photo: Senator Chris Coons (D-DE), official portrait.