U.S. Serial Killer Set To Die After Court Reverse
@AFP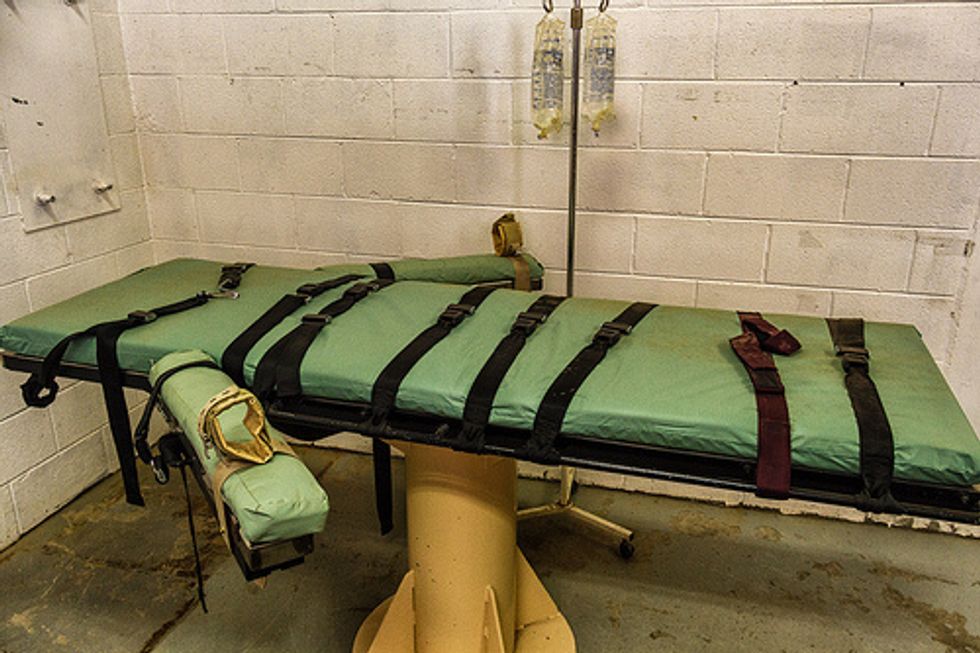 Washington (AFP) — A U.S. serial killer is set to die by lethal injection on Thursday after a federal appeals court overturned a lower court ruling which postponed the execution in the latest legal battle over the drugs used to carry out death sentences.
Lawyers for Tommy Sells, who was convicted of murdering a 13-year-old girl in 1999 but who has claimed responsibility for dozens of killings, will mount a last-ditch appeal before the U.S. Supreme Court on Thursday in a bid to halt the execution.
Sells' execution was stayed earlier Wednesday along with the case of another convicted murderer after federal judge Vanessa Gilmore ordered authorities in Texas to provide more information about the origin of drugs to be used in their lethal injections.
The other case, involving Mexican national Ramiro Hernandez, who killed his boss and raped his victim's wife, will also go before the Supreme Court on Thursday although his execution remains off the schedule.
Sells' execution was put back on the schedule after Texas state officials successfully appealed Gilmore's earlier ruling. Gilmore had agreed to a request made by lawyers for the two men seeking to establish the "source, nature and efficacy" of the compounded pentobarbital due to be used in the executions.
Without further information, lawyers for the men were "unable to show a potential constitutional violation regarding the intended means of execution," Gilmore said.
U.S. states using the death penalty have faced crisis over shortages of lethal injection drugs after European suppliers stopped supplying pentobarbital for use in human executions.
The shortage has prompted many U.S. states to turn to unregulated compounding pharmacies to supply the drugs instead.
However, lawyers for many prisoners have said the compounded drugs can cause excruciating pain, putting executions using them in violation of the U.S. Constitution, which forbids cruel and unusual punishment.
Texas authorities said the substances to be used in the executions had been tested and were found to be free of contaminants.
However Gilmore criticized a delay in making the test results — which had been known on March 20 — available until just two days before the first scheduled execution.
"It has masked information about the product that will kill them," Gilmore said. "The State's secrecy regarding the product to be used for lethal injection has precluded plaintiffs from evaluating or challenging the constitutionality of the method of execution."
Photo: Ken Piorkowski via Flickr