U.S. Shutdown Prompts Global Trepidation, Bemusement
@AFP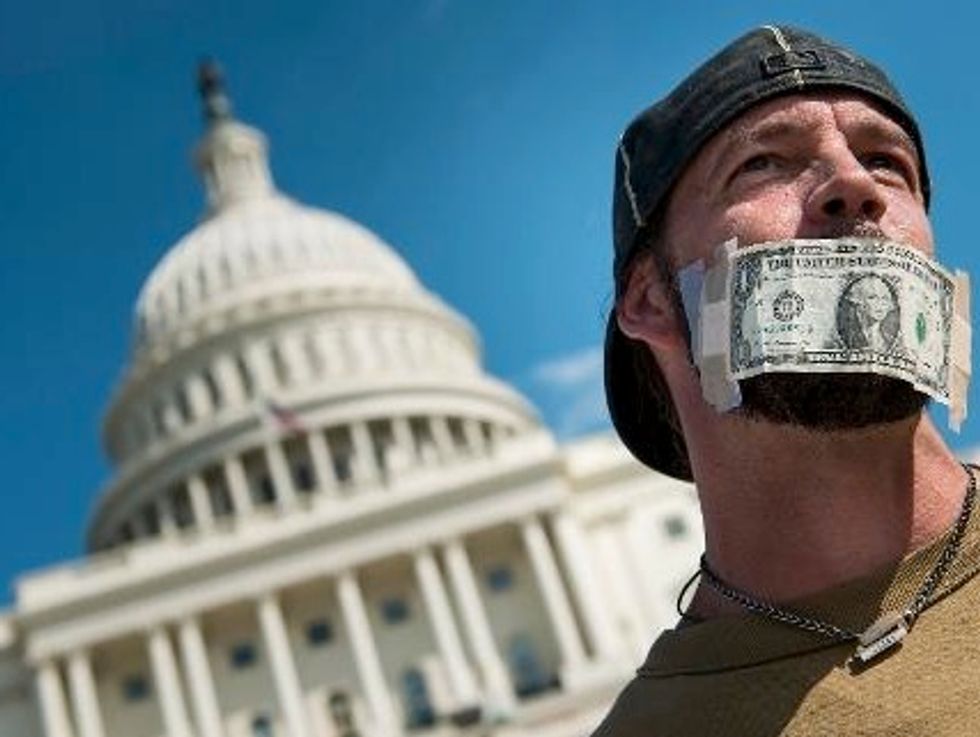 Hong Kong (AFP) – From Chinese bloggers to European central bankers, the world is watching the U.S. government shutdown with a mixture of bewilderment and growing nervousness that any debt default could hit struggling economies.
The effects of the dramatic spending freeze have rippled around the globe, paralysing a leading earthquake alert system, forcing American scientists to pull out of international conferences and leading an embarrassed President Barack Obama to postpone visits to two Asian countries.
In emerging superpower China, a one-party state where legislative deadlock holds little fear for the Communist rulers, the official Xinhua news agency said the situation had once again brought to the fore "the ugly side of partisan politics in Washington".
"Though its immediate impact looks limited, the damage will multiply if the drama drags on for days or even weeks, arousing concerns over its spillover effect," it said in a commentary, referring to the U.S. economy.
Chinese social media users took a largely mocking tone in response to the first U.S. government shutdown in 17 years.
"Shutdown! What about the money China put in there?" posted one user on Sina Weibo, a Chinese version of Twitter, a reference to Beijing's massive purchases of U.S. Treasury debt.
While global markets have so far been relatively resilient, there are growing jitters about the impact on the U.S. economy at a time of heightened uncertainty over a possible winding-down of the Federal Reserve's massive stimulus measures.
Apart from reaching a budget deal to end the shutdown, Congress must agree within two weeks to raise the $16.7 trillion U.S. debt ceiling — or risk a default on government debt.
"If the U.S. actually defaults on its debt, that might send a signal to markets that the United States is no longer a credible borrower, and given how much debt there is sloshing around in the American system, that could be catastrophic," said David Smith, a lecturer at the University of Sydney's United States Studies Center.
There were signs of mounting nervousness in emerging economies that have borne the brunt of recent market jitters over the expected tapering of U.S. quantitative easing.
The U.S. shutdown "is highly unfortunate for the rest of the world, as even countries like the Philippines are taken on a wild economic ride because of the political game of chicken in Washington," Philippine Finance Secretary Cesar Purisima said in a statement.
He appealed to the United States to resolve the stalemate over raising the debt ceiling — a particular concern to Asian countries including China and Japan, which are major holders of U.S. Treasuries.
"A U.S. default, unimaginable for most of history yet now in the realm of the possible because of current political circumstances, can only lead to unprecedented chaos in the global financial markets," Purisima warned.
The Indian Express newspaper called it a "depressingly familiar chicken dance in Washington". In Japan — where TV channels have shown images of closed monuments such as the Statue of Liberty — the Nikkei business daily lamented a "pointless political conflict".
"This political mishandling must not destroy the buds of growth that we see for the US and global economies," it said.
In Europe, where recession-hit economies are struggling to get back on their feet after years of turmoil, finance chiefs expressed concern about the threat to the fragile recovery.
The U.S. shutdown "is a risk if it is protracted… it would be a risk not only for the U.S., but also the world economy," said European Central Bank chief Mario Draghi.
While U.S. visa and passport operations are unaffected, the crisis in Washington has forced hundreds of thousands of federal workers to stay at home, closed museums and national parks and put much scientific research on hold.
One U.S. researcher who travelled 30 hours to Perth in Australia for a science conference found himself barred from presenting his work on Parkinson's disease.
"It's actually a federal offence if I do go ahead and give the talk or even continue attending the conference," Michael Lazarou told the Australian Broadcasting Corporation.
"I had prepared for such a long time to come here and give this talk — all that effort and it goes to waste now."
Photo Credit: AFP/Brendan Smialowski