U.S. Shuts Afghan Transit Base In Kyrgyzstan
@AFP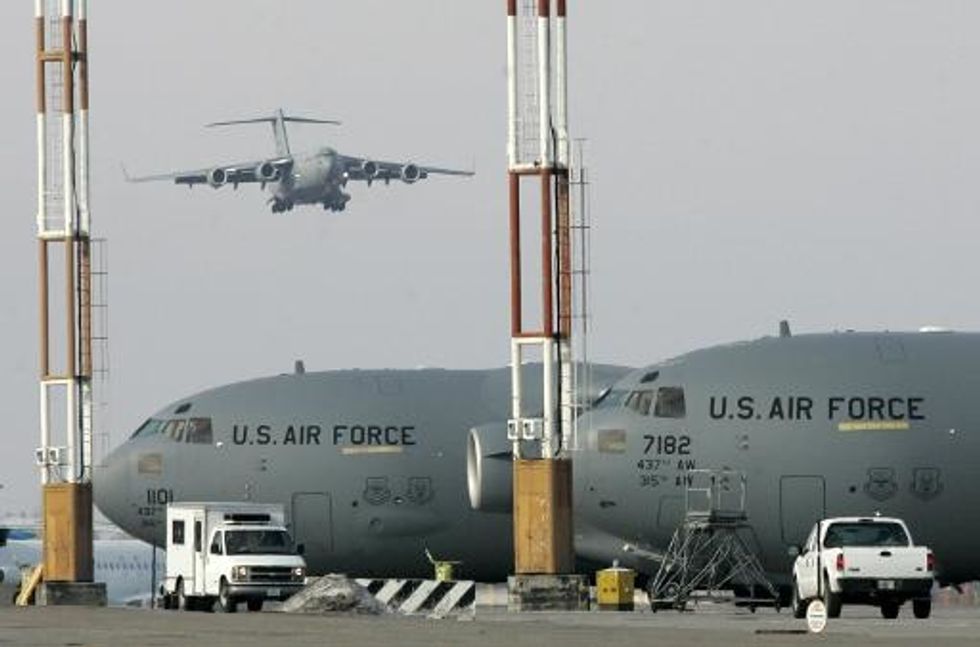 Bishkek (Kyrgyzstan) (AFP) – The United States on Tuesday shut its airforce base in Kyrgyzstan that had been the main transit point for military personnel and cargo headed to Afghanistan for 12 years.
Washington was forced to shut the Manas Transit Center north of Bishkek after Kyrgyzstan, an ex-Soviet country seeking closer ties with Moscow, refused last year to extend its lease.
In a symbolic ceremony U.S. officials handed over keys to the Manas Transit Center to the Kyrgyz authorities.
Commander of the base, Colonel John Millard, said at the ceremony that some 5.5 million troops of the anti-terror coalition passed through the base in the Central Asian nation since it was established in late 2001, in the wake of the September 11 attacks in the U.S.
U.S. ambassador to Kyrgyzstan Pamela Spratlen said that all military personnel would leave the base in a week.
Russia maintains its own base in Kyrgyzstan and is expected to be pleased by the move as it vies for influence in Central Asia.
The United States has moved its main transit base for Afghanistan to Romania, which in April approved an increase in American troops at a base on the Black Sea.
Photo: Vyacheslav Oseledko via AFP