U.S. Stocks Gain Despite Fresh Ukraine Tensions
@AFP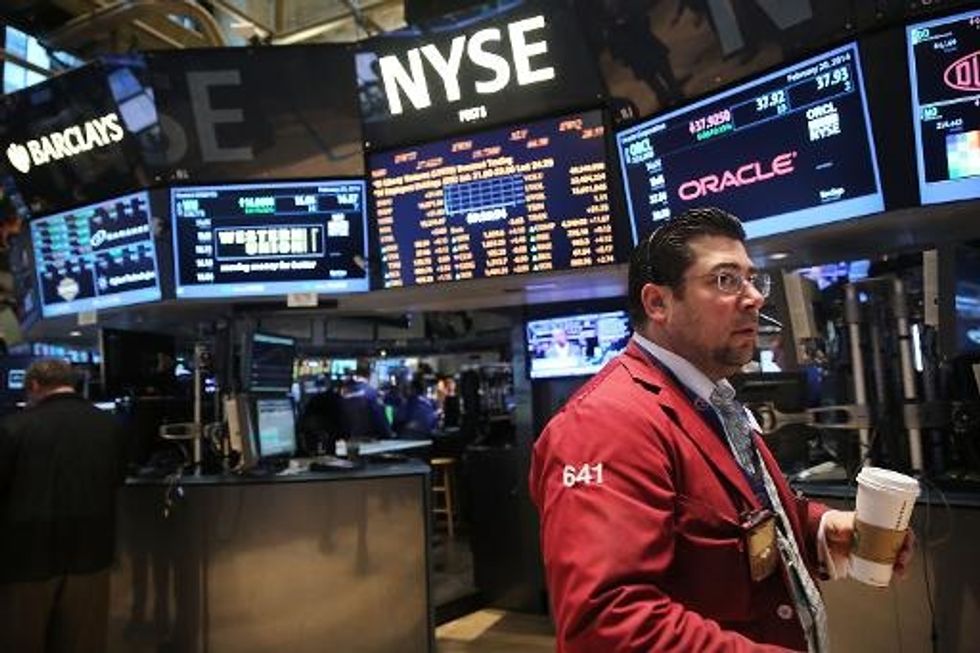 New York (AFP) – U.S. stocks pushed higher in early trade Monday even as the West jacked up pressure on Russia with fresh sanctions over Ukraine.
About 45 minutes into trade, the Dow Jones Industrial Average was up 99.51 points (0.61 percent) at 16,460.97.
The broad-based S&P 500 gained 9.15 (0.49 percent) at 1,872.55, while the tech-rich Nasdaq Composite Index rose 24.88 (0.61 percent) to 4,100.44.
Ahead of the market opening the White House announced sanctions on seven Russian officials and 17 firms linked to President Vladimir Putin's inner circle to punish what it said were "provocative acts" in Ukraine.
Moscow in turn promised a "painful" response.
"Ukraine concerns? It's all talk and not much price action to support it," said Patrick O'Hare of Briefing.com in a market note. "Ukraine is not the focal point for the stock market it is being made out to be. In all likelihood, it won't be until either Russian troops actually move into eastern Ukraine and/or economic sanctions against Russia become more punitive."
Pfizer's statement that it will continue to pursue a $100 billion merger with AstraZeneca despite the British firm's rebuff of its offer pushed its shares up 3.1 percent.
Pfizer says a tie-up would boost its ability to fight major diseases like cancer, but AstraZeneca argued that Pfizer's informal offer, made back in January, "very significantly" undervalues the company.
Bank of America lost 4.0 percent after the Federal Reserve ordered a halt to its plans to increase its dividend and share buyback, saying the bank had overstated its capital strength in last month's stress tests. The bank said it would resubmit its capital data and expected that it would have to cut the distributions.
Facing more doubts over its heady share price and its expectation of a second-quarter loss, Amazon shares fell again, losing 3.2 percent following Friday's near-10 percent plunge.
Bond prices were unchanged from Monday. The yield on the 10-year U.S. Treasury held at 2.67 percent, while the 30-year traded at 3.46 percent. Bond prices and yields move inversely.
AFP Photo/Spencer Platt