U.S. Stocks Soar Despite Crimea Vote
@AFP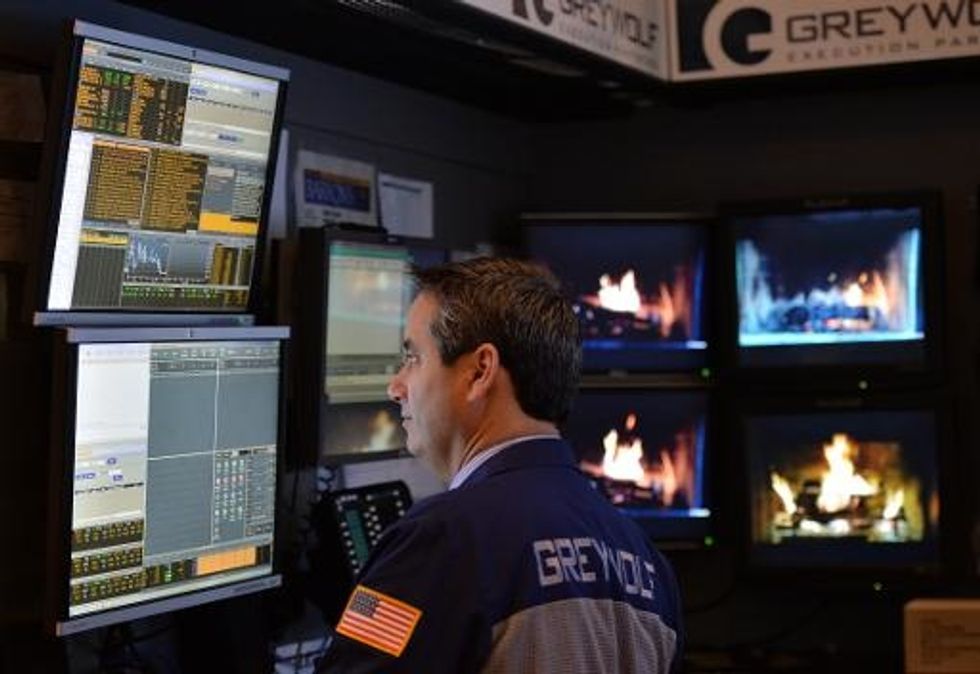 New York (AFP) – U.S. stocks surged in early trade Monday as investors shrugged off Crimea's vote to secede from Ukraine and sanctions announced against Russia following the referendum.
About 35 minutes into trade, the Dow Jones Industrial Average jumped 204.44 points (1.27 percent) to 16,270.11.
The broad-based S&P 500 increased 15.94 (0.86 percent) to 1,862.28, while the tech-rich Nasdaq Composite Index powered up 55.81 (1.31 percent) to 4,301.21.
An overwhelming 96.77 percent of voters in Crimea Sunday supported seceding from Ukraine and joining Russia.
The vote was strongly condemned by the U.S. and the European Union, which slapped sanctions on Russian and Ukrainian officials and supporters of the breakaway move.
But U.S. stocks followed European markets higher in the wake of the expected vote in favor of Crimea's secession.
"The result of the Crimean vote did not surprise anyone given the circumstances and the context and traders are waiting now what Europe and U.S. is going to do about it," said VarenGold Bank analyst Anita Paluch.
U.S. investors also expect to digest a busy week of economic news, highlighted by a two-day meeting of policy makers at the Federal Reserve with Janet Yellen's first news conference as Fed Chair taking place Wednesday afternoon.
Yahoo, which holds a 24 percent stake in Alibaba, jumped 3.3 percent on news that the Chinese e-commerce player intends a U.S. public stock offering.
Vehicle rental firm Hertz shot up 5.0 percent following a report that it plans a spin-off of its construction equipment rental business.
UPS rose 1.1 percent after announcing a general rate increase of 4.4 percent.
Under Armour, which makes athletic apparel, announced a two-for-one stock split, sending shares 2.8 percent higher.
VeriSign, a leader in domain names, took a hit on news that the U.S. National Telecommunications and Information Administration will transition control of domain names to an international body. Citigroup said the shift spells uncertainty for the stock. Shares fell 8.6 percent.
Bond prices fell. The yield on the 10-year U.S. Treasury rose to 2.67 percent from 2.65 percent on Friday, while the 30-year increased to 3.61 percent from 3.59 percent. Bond prices and yields move inversely
AFP Photo/Stan Honda