U.S: Sudan Has Not Re-Arrested Freed Christian Woman
@AFP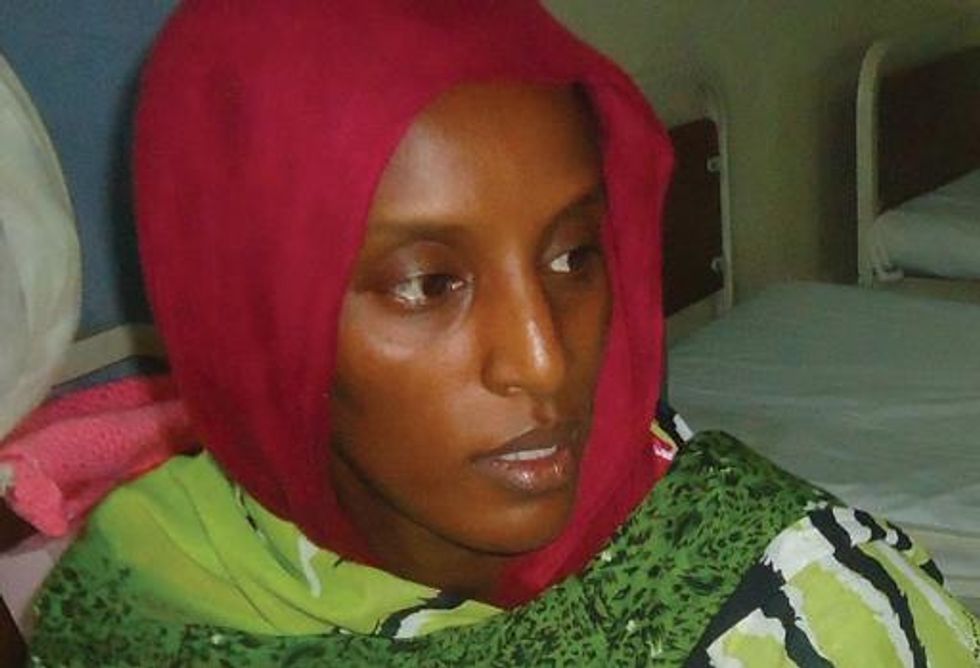 Washington (AFP) — The United States said Tuesday that it had received assurances a Sudanese Christian woman has not, as reported, been re-arrested, one day after a court annulled her death sentence for apostasy.
State Department spokeswoman Marie Harf said Washington has been informed by Sudan that "the family was temporarily detained at the airport for several hours by the government for questioning about issues related to their travel and, I think, travel documents.
"They have not been arrested," she added. "The government has assured us of their safety. The embassy has and will remain highly involved in working with the family and the government. We are engaging directly with Sudanese officials to secure their safe and swift departure from Sudan."
Earlier, a Sudanese source had told AFP that Meriam Yahia Ibrahim Ishag, 26, and her American husband Daniel Wani had been arrested at Khartoum airport while trying to leave Sudan.
Ishag's case sparked an outcry from Western governments and rights groups after a lower-court judge sentenced her to death for apostasy — or abandoning her faith — on May 15.
Born to a Muslim father and an Ethiopian Orthodox Christian mother, Ishag was convicted under Islamic sharia law. This code has been in force in Sudan since 1983 and outlaws conversions on pain of death.
When Ishag was five, her Muslim father abandoned the family, and she was raised according to her mother's Christian faith.
The Roman Catholic Archdiocese of Khartoum has said she joined the Catholic church shortly before she married and denied she had ever been Muslim.
AFP Photo/File
Interested in world news? Sign up for our daily email newsletter!