U.S. To Deploy Small Number Of Special Forces To Syria In Advisory Role: Sources
@reuters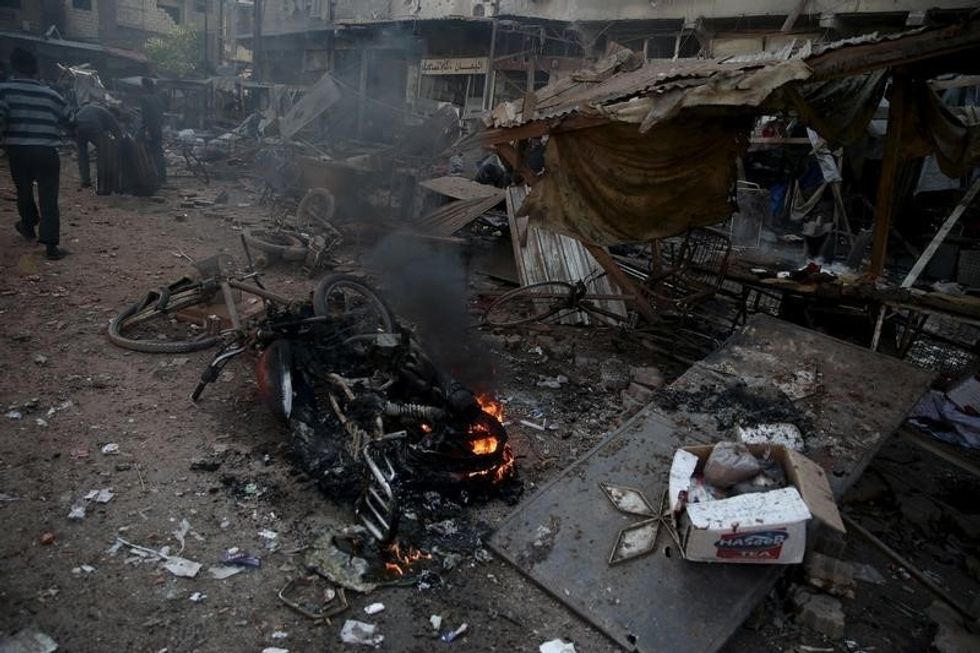 By Arshad Mohammed and Patricia Zengerle
WASHINGTON (Reuters) – U.S. President Barack Obama plans to deploy a small number of special operations forces to Syria to advise moderate rebels, U.S. sources said, a step he has long resisted to avoid getting dragged into another war in the Middle East.
The number of special operations troops was likely to be in the range of 20 to 30, said one U.S. official who spoke on condition of anonymity. A second source confirmed the plan but declined to provide a number.
The sources said the move, expected to be announced later on Friday, reflected a wider strategy of strengthening moderate rebels in Syria even as Washington intensifies its efforts to find a diplomatic solution to end to the four-and-a-half year Syrian civil war.
The U.S. decision comes after Russia escalated its military role in Syria in September to support Syrian President Bashar al-Assad. Russia said it would also target Islamic State, but its planes have hit other rebel groups opposed to Assad, including groups backed by Washington.
The announcement was expected as U.S. Secretary of State John Kerry is meeting at peace talks in Vienna.
The talks include the foreign ministers of Russia and Iran, which support Assad, and nations such as Saudi Arabia and Turkey, which are adamantly opposed to his remaining in power after a civil war in which at least 200,000 people have been killed and millions driven from their homes.
(Reporting by Arshad Mohammed, Patricia Zengerle and Mark Hosenball; Editing by Jason Szep and Frances Kerry)
People inspect a site hit by missiles fired by Syrian government forces on a busy marketplace in the Douma neighborhood of Damascus, Syria October 30, 2015. REUTERS/Bassam Khabieh