U.S. Travel Restrictions To Cuba Are Easing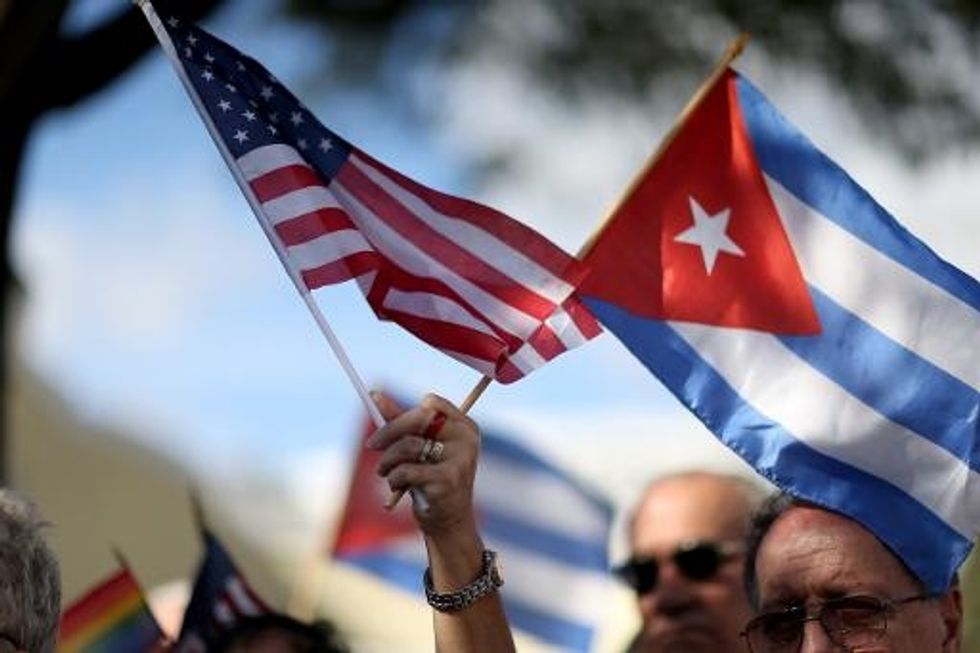 By Mimi Whitefield and Jim Wyss, Miami Herald (TNS)
The United States announced wide-ranging rules for travel to Cuba Thursday that will greatly expand the leeway U.S. travelers will have when visiting the island as well as new trade rules that should put more products in the hands of the Cuban people.
The moves come as part of the White House's decision to reestablish diplomatic relations with Cuba. Talks to begin the process are scheduled next week in Havana.
"Basically the whole effect is to enable average Cubans to give them greater opportunities to essentially operate outside of being dependent on the Cuban state," said a senior U.S. official.
Tourism still won't be allowed. U.S. travelers must fall into 12 categories of authorized travel but now they can buy their tickets and make travel arrangements through any travel or airline that provides service to Cuba. Previously such providers needed to get a license from Treasury's Office of Foreign Assets Control.
Not only will travelers be able to use U.S. credit and debit cards in Cuba in the future but there is no per diem rate for how much they can spend once they reach the island.
In a new twist, U.S. insurers will be authorized to provide coverage for global health, life or travel insurance policies for individuals living in third countries who travel to or within Cuba.
The categories now authorized for travel to Cuba are: family visits; official business of the U.S. government, foreign governments, and certain intergovernmental organizations; journalistic activity; professional research and professional meetings; educational activities; religious activities; public performances, clinics, workshops, athletic and other competitions, and exhibitions; support for the Cuban people; humanitarian projects; activities of private foundations or research or educational institutes; exportation, importation, or transmission of information or information materials; and certain authorized export transactions.
These travelers will still need to obtain visas from the Cuban government, but none of them will have to seek prior approval for trips from OFAC.
Travelers will be able to bring back up to $400 worth of Cuba goods but no more than $100 worth of alcohol or tobacco products. These products must be for personal use only.
Cubans living in the United States will still be able to send unlimited remittances to their families in Cuba, but other Americans will be able to send $2,000 per quarter to Cubans except for certain prohibited Cuban government and Cuban Communist Party officials. The previous limit was $500 per quarter.
But remittances for humanitarian projects or for development of private businesses will generally have no limit. Such remittances must "directly benefit the Cuban people," according to OFAC.
The new regulations also will allow U.S. companies to sell building materials, automobile parts and hair salon supplies to burgeoning private businesses in Cuba as exceptions to the U.S. trade embargo against the island, which still remains in effect.
Consumer telecommunications equipment, which up until now could only be donated, will also be available for sale. Items destined to groups that are trying to establish independent civil society organizations will be allowed. Finally, a wide range of items will be allowed be donated for organizations supporting science, culture and sports.
Even so "most imports and exports between US-Cuba will remain prohibited," a senior U.S. official said.
The Cuban government allows workers in scores of categories to be self-employed and more recently allowed workers at formerly state-owned small and medium-sized businesses to form their own cooperatives and run the businesses themselves.
Asked how the United States would ensure that the newly authorized exports would go into private Cuban hands and not to the Cuban government, a senior U.S. official said it would be up to American exporters to satisfy themselves their products are reaching the proper destination in case the U.S. government checks up on them.
"Violators will be prosecuted," the official said.
A previous liberalization of rules under President Barack Obama allowed U.S. residents to send remittances to Cuba to help support fledgling small businesses.
"Previous efforts without a question helped expand the number of Cubans who have their own small businesses independent of the Cuban government," said a senior administration official. "And we believe that this is a trend that is in our national interest to reinforce. We believe that these exchanges and initiatives are going to help accelerate a process of transformation over the long term."
In a move that should facilitate trade between the U.S. and Cuba and make it easier to finance trade, the term "cash in advance" is being redefined from "cash before shipment" to "cash before transfer of title to, and control of," the exported items.
While the regulations will take effect Friday, other government agencies will need to be involved including the Department of Transportation, the Federal Aviation Administration and the Dept. of Homeland Security. But officials said those department had been consulted. "They know the changes are coming," he said. "They will announce the next steps."
Florida Republican Sen. Marco Rubio was quick to respond to the new regulations and he didn't like them:
"This is a windfall for the Castro regime that will be used to fund its repression against Cubans, as well as its activities against U.S. national interests in Latin America and beyond. Given existing U.S. laws about our Cuba policy, this slew of regulations leave at least one major question President Obama and his administration have failed to answer so far: what legal authority does he have to enrich the Castro regime in these ways? "
Rubio and Sen. Dan Coats, a Republican from Indiana, asked Treasury Secretary Jacob Lew to detail how Obama planned to lawfully implement the provisions outlined in his Dec. 17 announcement of normalization of diplomatic relations with Cuba.
In a letter sent Wednesday, the senators expressed concern over "stark differences between the letter of the law and the administration's announcement."
However, a senior U.S. official said the new rules had been carefully vetted by officials from Treasury, the Commerce Department and the State Department to make sure they are in accordance with all relevant U.S. laws.
AFP Photo/Joe Raedle