U.S. Weighs Ukraine Sanctions, Warns Against Military Force
@AFP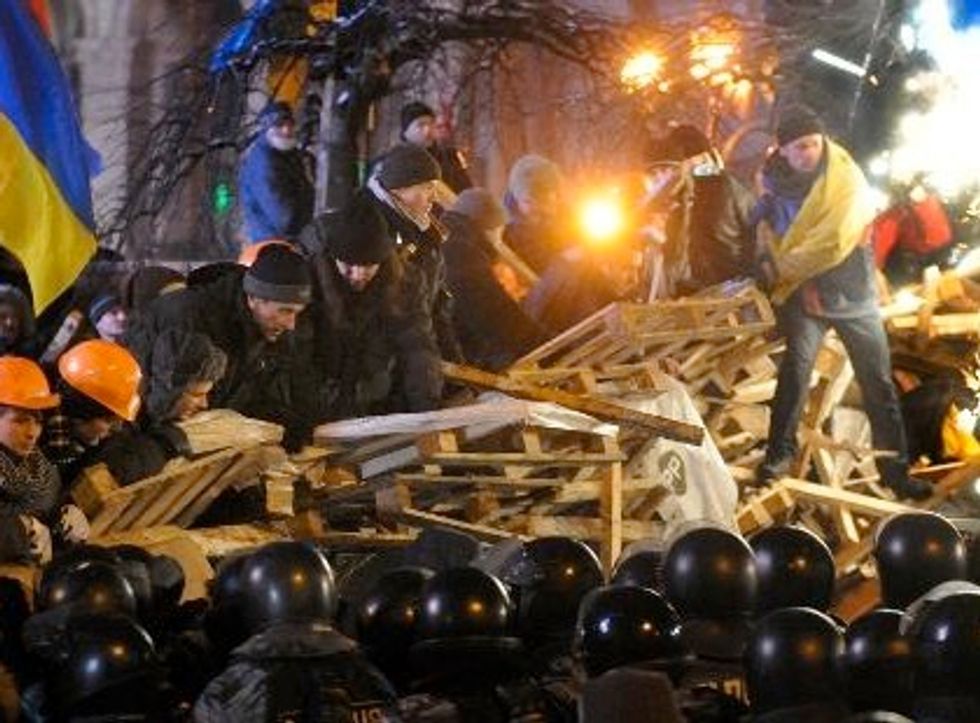 Washington (AFP) – The United States is considering a range of options to respond to Ukraine's crackdown on opposition protests, including possible sanctions, the State Department said.
Pentagon chief Chuck Hagel also warned Kiev against using military force on demonstrators "in any fashion," and urged restraint.
"We are considering policy options, there obviously has not been a decision made, sanctions are included but I am not going to outline specifics," State Department spokeswoman Jen Psaki told reporters.
"There is a range of options that we are open to but we are not at that point at this stage."
In a phone call with his Ukrainian counterpart Pavlo Lebedev, Hagel "underlined the potential damage of any involvement by the military in breaking up the demonstrations," the Pentagon said.
He also warned Lebedev "not to use the Armed Forces of Ukraine against the civilian population in any fashion," said the statement by assistant Pentagon spokesman Carl Woog.
President Viktor Yanukovych had vowed earlier that the authorities would never use force against peaceful protests.
His promise came hours after several dozen people were injured when riot police and interior ministry special forces moved against the demonstrators who have occupied Kiev's Independence Square in anger at the rejection of a landmark European Union pact.
In recent days, Washington has upped its stand on the demonstrations in the Ukrainian capital, urging Yanukovych to listen to the voices of the people.
U.S. Assistant Secretary of State Victoria Nuland visited Kiev for the second time in a matter of days, and in a show of support, visited protesters and handed out cakes and cookies.
"It's important to convey our support for their ability to voice their views, support for their efforts on European integration, our belief that respect for democratic principles, including freedom of assembly, is a universal right," Psaki said.
Nuland had been sending a "strong message on the ground" that the Ukraine needed to get "back into a conversation with Europe and with the" International Monetary Fund to ensure it was "bringing justice and dignity to the people of Ukraine," the spokeswoman added.
AFP Photo/Viktor Drachev