Uh Oh! Did Melania Copy An Obama Cyber-Bullying Pamphlet?
@AlterNet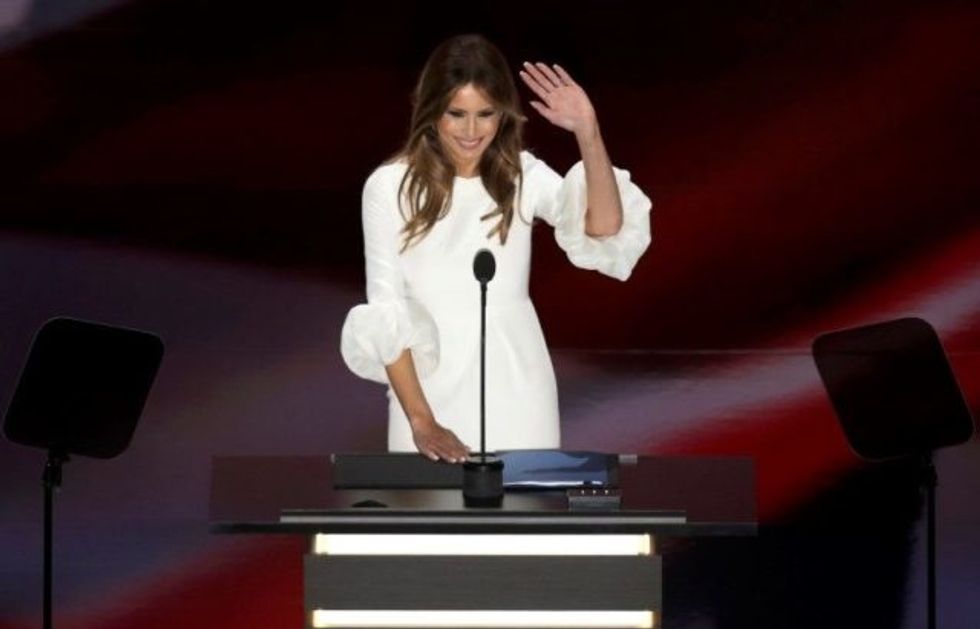 Reprinted with permission from AlterNet.
First Lady Melania Trump released a booklet of "lessons" for children about online behavior as part of her new "Be Best" campaign.
The campaign is intended to "encourage positive social, emotional, and physical habits," while the booklet released today offers tips about to "help kids act thoughtfully and kindly."
While the most helpful way to encourage positive online behavior would be banning her husband from Twitter, the pamphlet is inoffensive.
There's only one problem: the Trump administration didn't make it. President Barack Obama's FTC is responsible for almost all of the content. Even the imagery is copy-pasted.
The only difference between the two pamphlets is reportedly the intro.
See a screenshot below via The Rude Pundit.
Fun fact: The White House trumpets "Talking with Kids about Being Online" as "a booklet by First Lady Melania Trump and the Federal Trade Commission." Except for an intro, it's exactly the same thing Obama's FTC put out. pic.twitter.com/AEf6F0gBbt

— The Rude Pundit (@rudepundit) May 7, 2018
Trump previously received criticism for copying lines from a speech delivered by former First Lady Michelle Obama.