US Conservatives Linked To Major Fake News Site With Suspected Russian Ties
@AlKapDC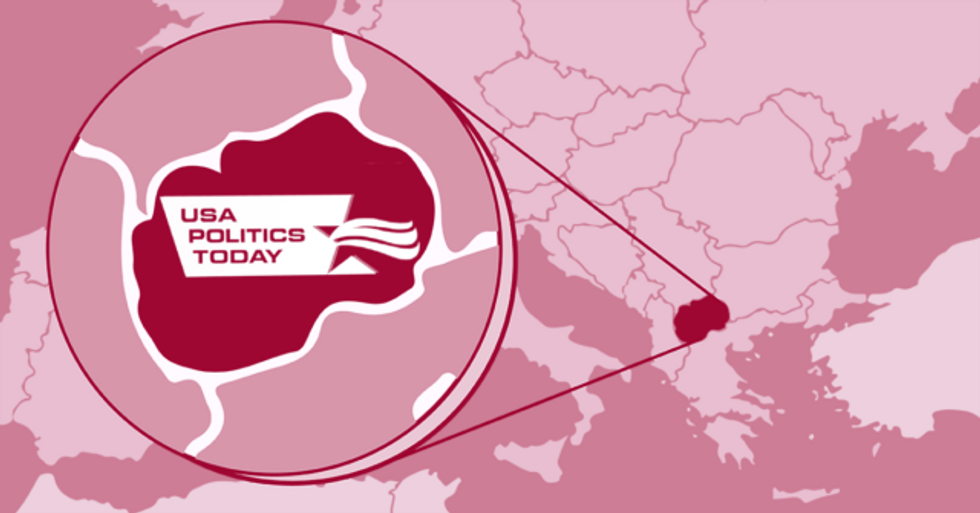 Reprinted with permission from MediaMatters.
A major report from BuzzFeed News notes that Macedonian authorities, with the assistance of the FBI, are investigating multiple people in Macedonia involved with creating fake news sites, including an attorney who created one of the country's first fake news sites, usapoliticstoday.com. The authorities are also looking into whether the attorney has any connections to the Russian government.
Here are some notable findings from the report and some context to them:
Investigators are examining whether Anna Bogacheva, a Russian official who was recently indicted by special counsel Robert Mueller for involvement in Russian interference during the 2016 election, was involved in creating the Macedonian sites. Records indicate, according to BuzzFeed, that Bogacheva was in the country in 2015.
The authorities are looking at at least 20 people, including attorney Trajche Arsov and Bogacheva, in "two overlapping investigations." The FBI is assisting with the investigations and is sharing relevant information with Mueller.
Arsov created numerous fake sites, including usapoliticstoday.com in 2015, which influenced others in Veles to follow his footsteps, helping the city become the main hub for fake news in Macedonia.
Arsov recruited the one of the American creators of the fake news site Liberty Writers, Paris Wade, to write for usapoliticstoday.com, along with Wade's brother Alex. The other Liberty Writers co-founder, Ben Goldman, also had what BuzzFeed called a "relationship" with the site, where he and Arsov "shared each other's content on their respective Facebook pages." Liberty Writers had a verified Facebook page, which Facebook later took down. (Facebook also blocked links to the site.) Paris Wade, who is currently running for the Nevada Assembly as a Republican, has used Facebook's actions to gain support for his campaign.
Another site, usapoliticstoday.org, is currently active and shares a Facebook App ID, Revcontent Widget ID, and Google Analytics ID with usapoliticstoday.com, according to the analytic tool Trendolizer, evidence suggesting that it is controlled by the same entity as usapoliticstoday.com. UPDATE: BuzzFeed's Craig Silverman, who co-authored the report, has confirmed that usapoliticstoday.org is also Arsov's site.


Yes, that's his site as well. He moved to that domain from the .com and ported over all of the archives.

— Craig Silverman (@CraigSilverman) July 19, 2018

HED/ US CONSERVATIVES LINKED TO MAJOR FAKE NEWS SITE WITH SUSPECTED RUSSIAN TIES [MEDIA, RUSSIA, FAR RIGHT, FEATURED]

Arsov also recruited writer Alicia Powe to write for usapoliticstoday.com. During the 2016 campaign, Powe repeatedly shared false stories from usapoliticstoday.com on her Facebook page, urging people to share the articles. The posts she shared included articles claiming then-Vice President Joe Biden and 2016 Democratic presidential nominee Hillary Clinton "betray[ed] our country to terrorists," that then-President Barack Obama planned to "allow ISIS into America," and that Obama and billionaire George Soros were behind the 2016 police shooting in Dallas. Powe now writes for the conspiracy theoryblog The Gateway Pundit. She has recently pushed conspiracy theories about the death of former Democratic National Committee staffer Seth Rich.
Header image by Melissa Joskow / Media Matters