Use Of Fifth Amendment Complicates Bridge Scandal Probe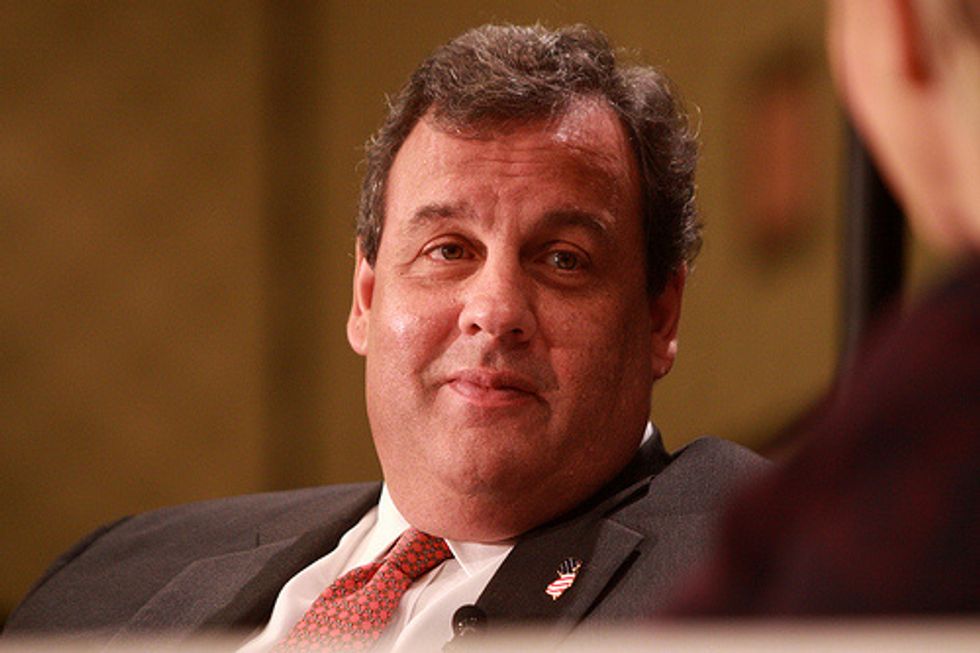 By Karen Sudol, The Record (Hackensack, N.J.)
HACKENSACK, NJ — As more subpoenas are issued by New Jersey lawmakers investigating the George Washington Bridge scandal, perhaps the most unforeseen aspect of the ongoing probe is the Fifth Amendment protection being invoked to stymie requests for documents and testimony.
It has been cited by three key aides to Gov. Chris Christie, figures who arguably know the most about why the Fort Lee access lanes to the bridge were closed for more than four days during the morning rush in September. Yet the use of the protection — one most Americans are familiar with through fictional courtroom scenes in which characters emphatically say "I plead the Fifth!" — is a tricky one. And the way it's being used in the growing controversy is filled with nuance and uncertainty.
In its most complex use, Christie's former campaign manager Bill Stepien and former deputy chief of staff Bridget Anne Kelly are using their right against self incrimination to protect documents in their possession — the very documents state lawmakers believe could shed light on who did what, who knew what, and perhaps most importantly, when they knew it.
The committee is certain that it can prevail over the Fifth Amendment objections raised by lawyers for Kelly and Stepien, but legal experts say the two former Christie staffers may be on sound legal ground that will be supported by the courts.
The reasons for that are highly technical, but can have a profound effect on how the probe plays out. If Kelly and Stepien prevail, the committee may not get the information it seeks. If the committee is successful, it could have a substantial impact on an ongoing criminal investigation by the U.S. attorney in Newark.
It's also likely that Kelly and Stepien would invoke the same Fifth Amendment rights for any potential subpoenas issued by the U.S. attorney, although neither has received subpoenas from federal officials, their attorneys said.
On Monday, the Select Investigative Committee rejected the pair's arguments, approving motions that declared the Kelly and Stepien subpoenas "necessary, proper and relevant" and their objections "invalid."
"After meeting with and receiving our counsel, Reid Schar's memorandum and legal advice, we felt comfortable moving forward to make the determination that the objections raised on behalf of Bill Stepien and Bridget Kelly were not valid, and we as a committee expect them to comply with the subpoenas," Democratic Assemblyman John Wisniewski, co-chairman of the committee, said Tuesday. He declined to elaborate further.
Legal experts, however, say that the pair stand a good chance of holding on to the protection offered by the Fifth Amendment, which states that no one can be "compelled in any criminal case to be a witness against himself." That right has also been extended to civil, judicial and investigatory proceedings.
"As I understand it, they are totally in their rights to claim producing the documents would incriminate them," said Stephen J. Schulhofer, a professor of criminal law and procedure at the New York University School of Law.
Four former Port Authority officials have complied with subpoenas for records issued by the legislative committee while another 16 individuals or organizations asked for extensions, with some saying they would turn over materials on a rolling basis. The committee this week announced the issuance of 18 new or amended subpoenas.
Former Port Authority Executive David Wildstein, who is accused of orchestrating the lane closures after receiving an email from Kelly saying it was "Time for some traffic problems in Fort Lee," exercised his Fifth Amendment rights at a hearing last month. Wildstein faced a Monday deadline to turn over additional documents but it was unclear whether he complied or requested an extension. His attorney said he would testify if he's granted immunity in the federal probe.
Former New York City Mayor Rudy Giuliani, a former U.S. attorney, said that in his experience, federal prosecutors don't like to grant immunity for legislative testimony.
"They'll give immunity for their own purposes but not for the purposes of a legislative investigation," he said.
The committee issued a subpoena to Stepien requesting notes, documents, emails, text messages and books "relevant to the committee's inquiry and investigation into all aspects of the finances, operations and management of the Port Authority … and any other matter raising concerns about the abuse of government power or an attempt to conceal an abuse of government power including the reassignment of access lanes in Fort Lee to the George Washington Bridge." His attorney has requested a withdrawal of the subpoena.
The subpoena was issued after documents came to light showing Stepien exchanged emails with key players as they attempted to tamp down the firestorm ignited by the lane closures at the bridge, apparently ordered as an act of political retribution. One of the emails referred to Fort Lee Mayor Mark Sokolich as an "idiot" after Sokolich had sought to reverse the decision that had snarled the streets of his town in September.
While the U.S. Supreme Court has ruled the Fifth Amendment does not typically protect one's rights to refuse to turn over documents, there is an exception "if the mere act of producing them would be testimonial," said James Duane, a Fifth Amendment expert and law professor at Regent University School of Law in Virginia Beach, Va.
"What that means is it would be a functional equivalent of testimony," Duane added.
"We have held that the act of production itself may implicitly communicate statements of fact," retired U.S. Supreme Court Justice John Paul Stevens wrote in an opinion that addressed the issue.
Michael Critchley, Kelly's lawyer, has argued that when a person must "make use of the contents of his own mind in identifying the documents responsive to the requests in the subpoena, such production carries a testimonial aspect."
Producing the emails, notes and texts could tramp on Stepien's privacy rights, his lawyer, Kevin Marino has also maintained. Courts routinely have recognized that individuals expect their personal emails to remain private, he said.
Duane said the subpoena's wording "is probably what makes the defense position stronger."
"If it said we want copies of all documents that involve direct communication between you and Mr. Jones, let's say, then it would be harder for them to resist on Fifth Amendment grounds," Duane said. "It seems to me that the defense argument is a substantial one."
Schulhofer and Alan M. Dershowitz, a former Harvard law professor and criminal lawyer who has represented high-profile clients like Mike Tyson, also said that if the legislative committee has the power, it could offer Kelly and Stepien "production immunity."
"Prosecutors and legislators get to read the documents and use what's in it, but they don't get to tell the jury that you produced it and that it's yours," Dershowitz said.
Schar, the committee's counsel, will set a deadline for the two aides to submit their documents and will be empowered "to take all necessary" steps to enforce the cutoff. That could mean taking the case to court to pursue holding Kelly and Stepien in contempt.
Photo: Gage Skidmore via Flickr