Vatican Acknowledges Being Out Of Step With Ordinary Catholics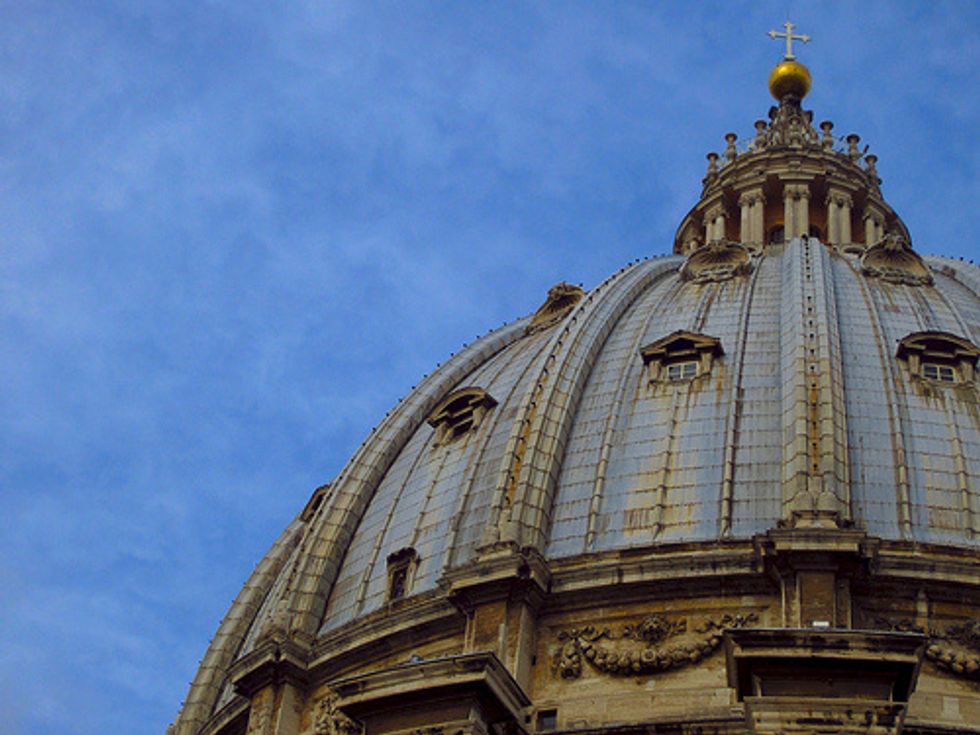 VATICAN CITY — The Vatican acknowledged Thursday that many Catholics do not understand or follow its teachings on marriage and sexual ethics as it commented the results of a worldwide consultation.
In the past months, ordinary Catholics were polled on hot-button issues as part of Vatican preparations for the Synod, a special bishops' meeting that Pope Francis has called for October to discuss Catholic Church teachings on family life.
"Sometimes we speak a language that people do not understand, or we answer questions that nobody asks us anymore," Italian Archbishop Bruno Forte, one of the Vatican officials overseeing the Synod, told reporters.
A worldwide survey commissioned earlier this year by U.S. television channel Univision indicated that a majority of Catholics oppose doctrine on divorce, abortion, and contraceptives, but agree that gays and lesbians should not be allowed to marry.
The Vatican did not share details about its own polling exercise, aside from reporting a 90 percent response rate from the 114 bishops' conferences and the other religious bodies involved in the consultation.
Presenting an 85-page document that summarized the findings for Synod participants, the Vatican said it needed to be more understanding toward unmarried couples and other "irregular" situations.
"The Church needs to equip herself with pastoral means which provide the possibility of her more widely exercising mercy, clemency, and indulgence towards new unions," the so-called Instrumentum Laboris (working document in Latin) said.
The text blamed modern society for the erosion of traditional Catholic family values and suggested many young people delay marriage because they "tend to prolong their adolescence" and consider life-long commitments "too challenging."
The work also defended the 1968 contraceptive ban decreed by Pope Paul VI while conceding that it "is commonly perceived today as an intrusion on the intimate life of the couple and an encroachment on the autonomy of conscience."
The Vatican acknowledged damage to its standing from widely reported cases of priestly pedophilia. "Sex scandals significantly weaken the Church's moral credibility, above all in North America and northern Europe," it said.
Forte said the point of the Synod would not be to amend key church doctrines — such as opposition to gay marriage and divorce — but to find ways to communicate them in a more positive way and apply them more humanely.
In October, bishops are expected to hold a first round of discussions that will continue in a second Synod scheduled for 2015. That meeting could propose changes on which Francis would have the final say.
One possible reform is a softening of the ban on Holy Communion for remarried divorcees — an issue that split cardinals at a closed-door meeting in February and has been a particularly sensitive topic in Germany.
Francis has elected "mercy" as one of the keywords of his papacy, saying the Catholic Church should avoid obsessing about doctrine, be less judgmental, and get "dirty" and "bruised" by reaching out to people in the street.
Photo: @Doug88888 via FLICKR
Interested in world news? Sign up for our daily email newsletter!