Virginia Police Arrest Suspect In Abduction, Beating And Murder Of 17-Year-Old Muslim Girl
@AlterNet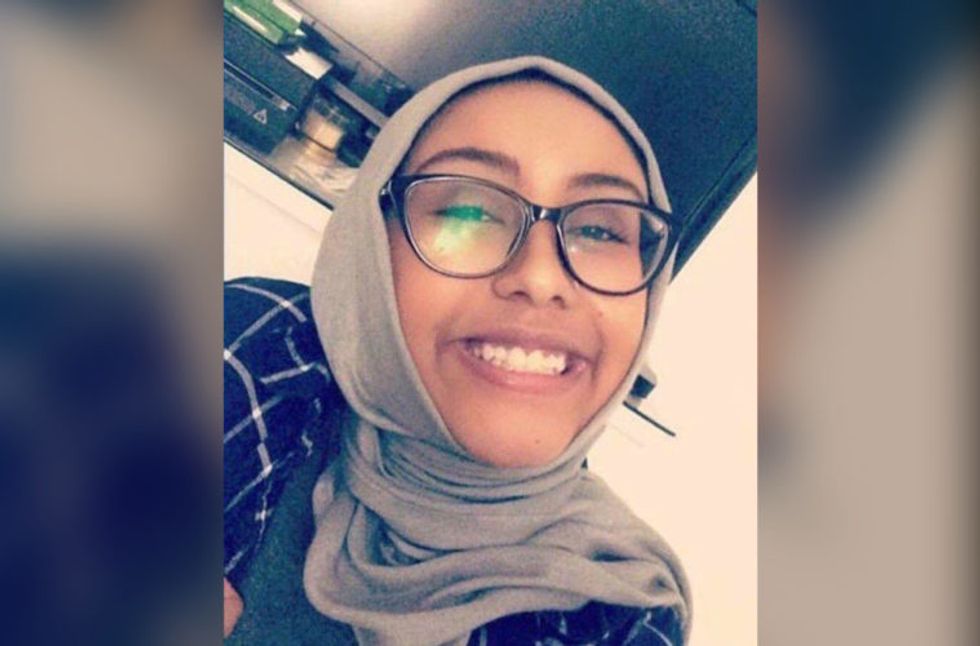 Reprinted with permission from Alternet.
ByDavid Ferguson / Raw Story
Police in Fairfax, Virginia have found a body that they believe to be a 17-year-old girl missing after she was abducted walking from an IHOP restaurant to her mosque on Saturday night.
NBC Washington reported that 22-year-old Darwin Martinez Torres was taken into custody after the remains were found in a pond on Sunday afternoon and charged with murder.
According to witness, 17-year-old Nabra Hussein was with a group of teens from their mosque when they were accosted by a man in a red car who shouted insults at them. The man stopped his car and got out wielding a baseball bat and attacked Hussein, then disappeared with her.
Hussein's friends called police and a frantic search was mounted for the girl to no avail.
Remains believed to be the girl's were found in a pond at around 3 p.m. on Sunday after police saw a car driving erratically and pulled the driver over, only to take him into custody on suspicion of murder.
Police recovered a baseball bat believed to be the murder weapon from the area. A medical examiner's certification will be necessary before police positively identify the body.
The number of hate crimes in the U.S. — and fatalities resulting from them — has skyrocketed since the election of President Donald Trump. His name is being used by white school children to bully and taunt their black and Latino classmates. Earlier this year, a Trump supporter gunned down two Indian software engineers who he mistakenly believed to be Muslim, killing one.
"Get out of my country!" shouted gunman Adam Purinton before pulling the trigger and ending the life of Srinivas Kuchibhotla.
This article was made possible by the readers and supporters of AlterNet.
Header image source.