Wall Street Stocks Up As United States Strikes At Iraqi Jihadists
@AFP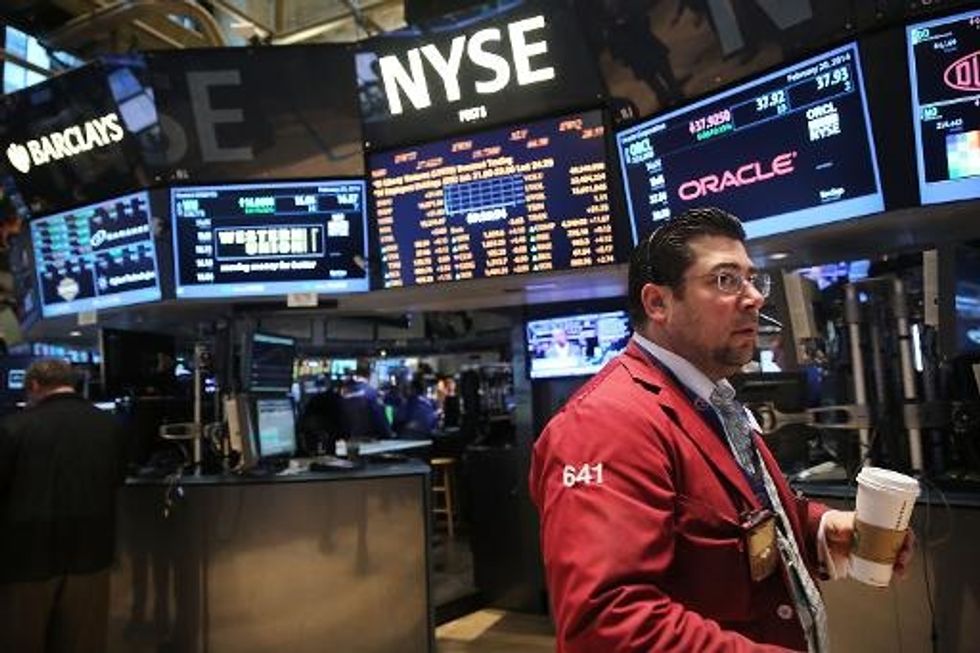 New York (AFP) — Wall Street stocks moved higher in early trade Friday despite a 3 percent plunge in Japanese shares and the first U.S. air strikes on Iraq since 2011.
About 30 minutes into trade, the Dow Jones Industrial Average advanced 20.17 points (0.12 percent) to 16,388.44.
The broad-based S&P 500 gained 2.80 (0.15 percent) to 1,912.37, while the tech-rich Nasdaq Composite Index added 5.69 (0.13 percent) at 4,340.65.
U.S. jets struck jihadist positions in northern Iraq after President Barack Obama approved air strikes following major gains by Islamic militants in the country.
Traders are also eyeing a resumption of hostilities in Gaza after a three-day cease-fire ended.
"Investor attention is focused mostly on geopolitical events," said a market note from Wells Fargo Advisors.
Analysts also cited Chinese trade data, which showed July exports surged 14.5 percent, an encouraging figure for the world's second-biggest economy.
Dow member McDonald's dipped 0.3 percent after it said July global comparable sales dropped 2.5 percent, with sales in Asia sinking 7.3 percent after a report that it was using unsafe meat in China.
Gap jumped 5.8 percent as July sales rose 2 percent. The retailer projected second-quarter earnings of 73-74 cents per share, well above the 66 cent analyst forecast.
CBS gained 3.5 percent as it increased its share repurchase program from $3 billion to $6 billion and raised its dividend by three cents to 15 cents per share.
Social games developer Zynga fell 5.0 percent after it reported a $62.5 million second quarter loss, compared to a loss of $15.8 million a year ago.
Bond prices rose. The yield on the 10-year US Treasury fell to 2.39 percent from 2.42 percent Thursday, while the 30-year dropped to 3.21 percent from 3.23 percent. Bond prices and yields move inversely.
AFP Photo/Spencer Platt
Interested in economic news? Sign up for our daily email newsletter!